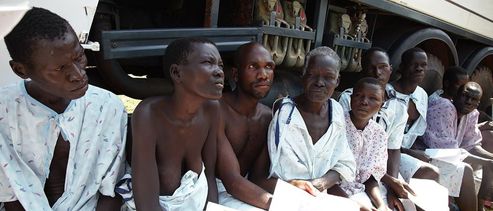 Mission Profile: Uganda
Mission to Heal is excited to return to Uganda in 2019 to continue serving alongside the local healthcare workers, training them to deliver healing surgical care to their own community. To join this trip, visit missiontoheal.org/volunteer.
Home to 42,000,000 people and a bounty of natural resources, Uganda is the 10th largest country in Africa. Uganda's economy has been following an upward trend for years now; they have even been recognized for their success in reducing poverty rates. Despite this progress, a huge proportion of the Ugandan population does not have access to basic healthcare. Here are a few statistics that should provide a comprehensive profile of Uganda's health care situation. 
– 1.5 million people in Uganda contracted HIV in 2018(UNAIDS) 
– The life expectancy is 58 years old – making it one of the lowest in East Africa (World Bank) 
– The total expenditure on health per capita is $133 (World Bank) 
– Uganda experienced a second incursion of the ebola virus earlier this year. (Center for Infectious Disease Research and Policy) 
– The five leading causes of death in Uganda are HIV/AIDS, tuberculosis, malaria, respiratory tract infections, and diarrheal diseases (World Health Organization).
When Mission to Heal served in Uganda in August of 2019, our team was able to hold tutorials with healthcare professionals at a local hospital. We discussed best practices and focused on the benefits of surgical care for their community.  We're getting ready to visit Uganda again in January. Are you? 
Apply to volunteer here and check out the full schedule of 2020 missions here.