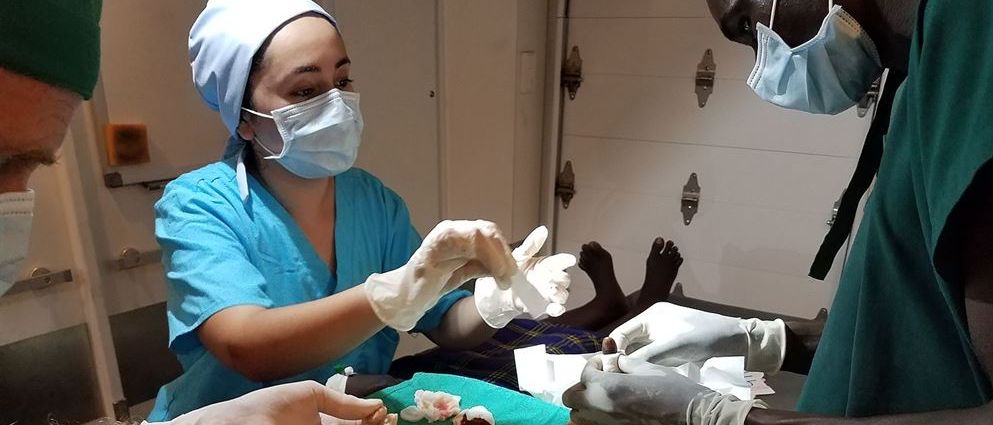 Uganda 2019: I Am Reaffirmed (Vanessa Perez)
In the palm of your hand, you hold a smartphone to scroll through social media. There are posts about the current situation in South Sudan to help increase awareness, acquire donations, and hopefully, even volunteers. You sit for 16 hours not knowing what awaits you when the plane finally lands. Now, in the palm of your hand, you hold the hand of a young Sudanese woman as she undergoes her first operation. We should all help spread awareness but imagine being the individual who helps a cause.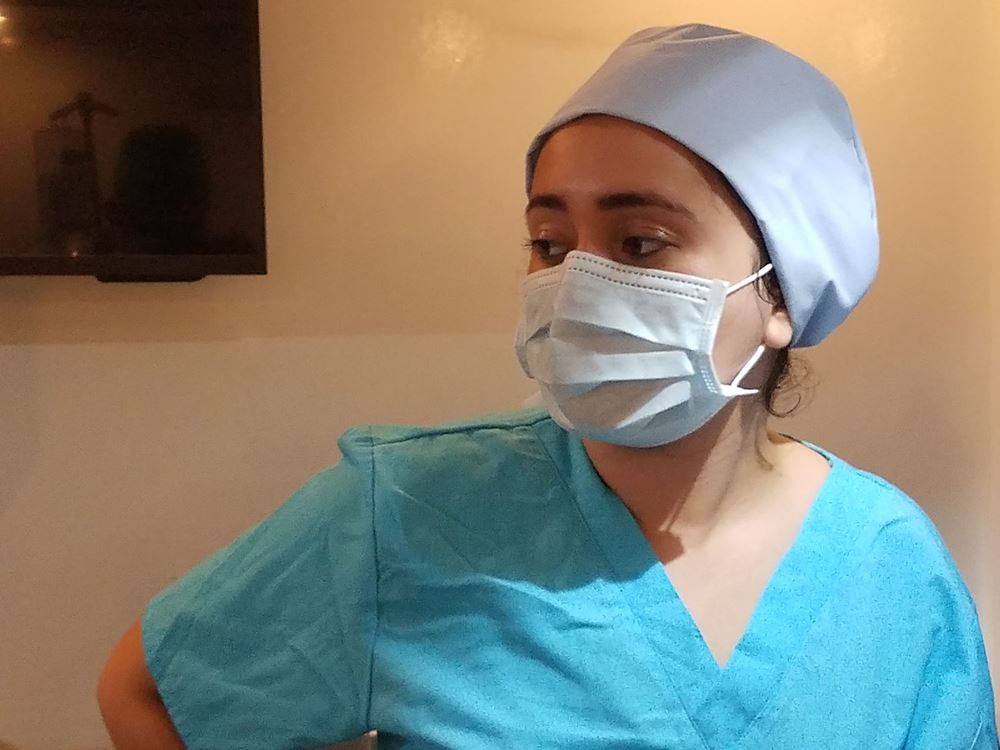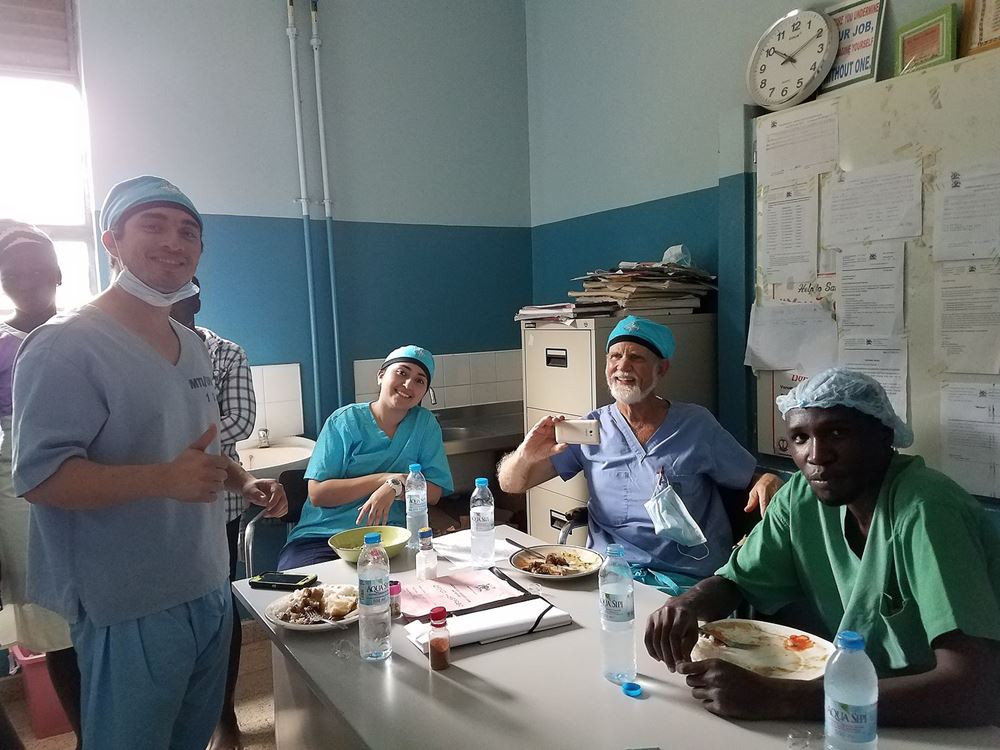 And it's for this very reason that I have traveled with Mission to Heal on four different missions. I had always dreamed of traveling to Africa to see the jungles and animals ever since I was a child. However, I never imagined to care for their people. Each mission is unique and opens my eyes to the world we live in. Due to the conflict South Sudan had been through, many of its people have left to seek refuge in several countries, including Uganda. I had the privilege of caring for these people.
Our mission was based at the Adjumani Hospital and Mungula Refugee Camp; Our patients were seen in the comfort of the Mobile Surgical Units (MSUs). We parked our high-tech military style trucks in the midst of poverty in hopes of helping as many people as we could. We operated on about sixty patients, including children, which was very new to me. During the operations, I helped as the circulator and occasionally scrubbed in to assist. It wasn't until an anesthetist named Patrick became more involved in our mission that I realized how much I wanted to be a nurse anesthetist.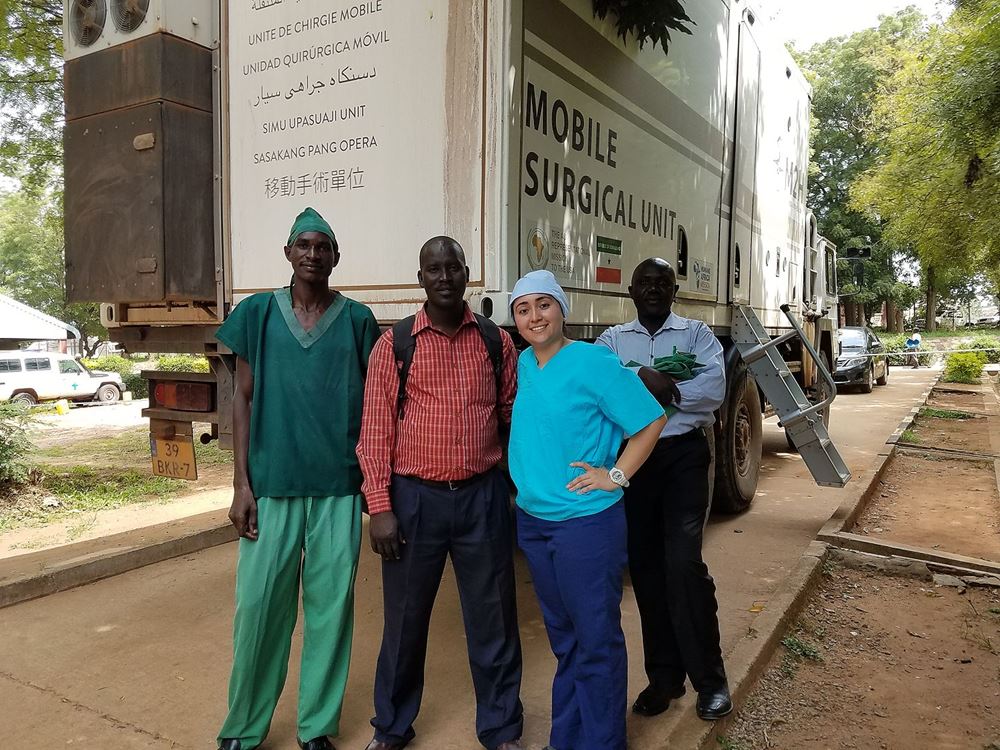 After their operation, the children needed to be sedated rather than using local anesthetics alone. Patrick taught me which sedation medications could be used and what kind of symptoms to look out for in our patients. While I observed the pulse oximetry numbers and watched the blood pressure cuff recycle and heart rate continue to rhythmically beat, I realized that I was no longer as amazed of the operation itself. I was focused on the patient- on my patient- and in this situation, it was the child lying on the operating table. I could see what Patrick was doing: he was teaching me was my future. We worked together as a team as I distracted the children and he administered the "cocktail" he had stirred up. My mindset had completely shifted from the operation to the person being operated on. Patrick, an anesthetist from Uganda, cared so diligently for his patients, and his commitment helped open the eyes of a Georgetown ICU registered nurse to the world of anesthesia.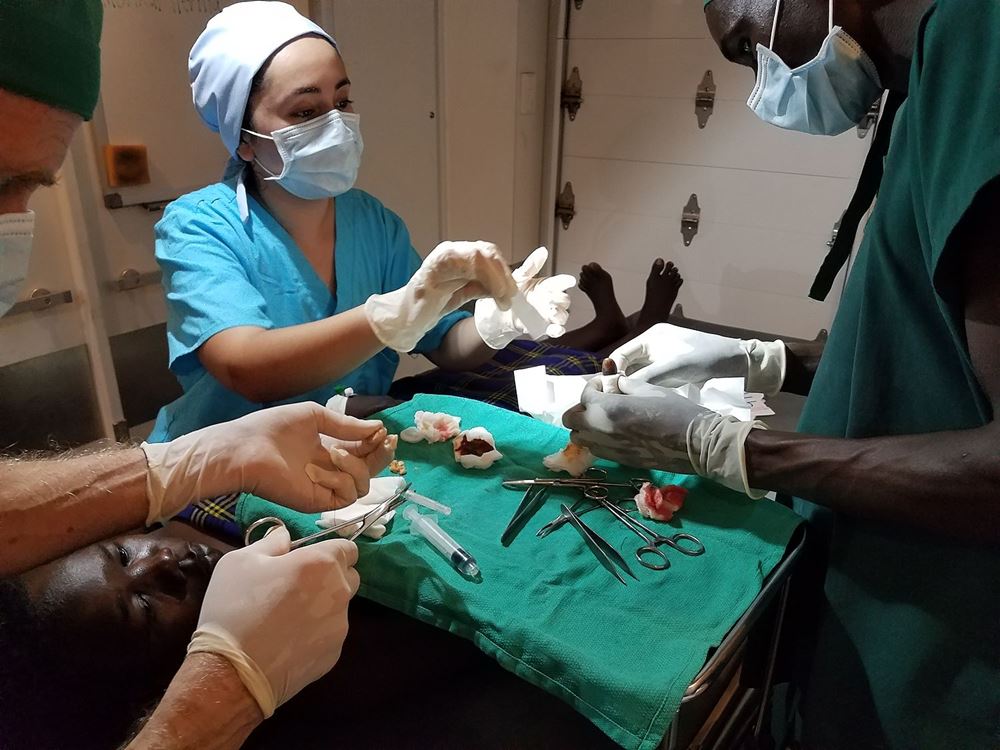 As I've said before, Mission to Heal not only travels to provide care to the bottom billion; they also travel to teach others how to continue to provide care. But in the midst of teaching others, some individuals experience beautiful moments like I had in Uganda. The people who you taugh ended up revealing your purpose in this world to you. I had an interest in anesthesia and planned on applying to graduate school after gaining some experience in the ICU, but I hadn't felt as passionate about it as I am now. Anesthesia is about focusing on your patient during the operation, and an ICU nurse's role is to care is to care for their patient. I am with my patients for the whole shift, and I want to continue to be in that role in the operating room. Through my experience in Uganda, my life's purpose to be a nurse anesthetist was reaffirmed. I cannot thank the people who helped me realize this passion enough. I also cannot imagine my life without the experiences I had during all four missions. Mission to Heal has shaped me into the nurse I am today, and the nurse anesthetist I will be tomorrow. 
Thank you Mission to Heal and Uganda, 
Vanessa Perez RN and future CRNA