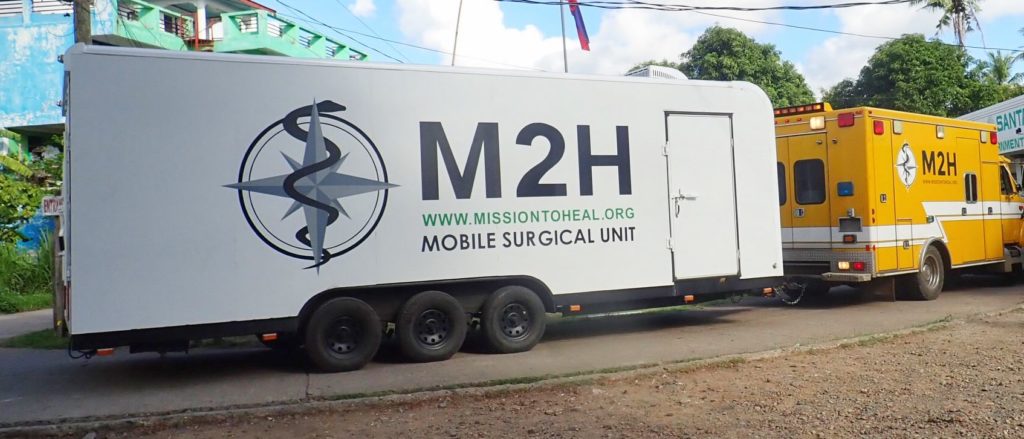 Philippines 2019: Not Gold nor Silver (Cristina Constantino)
"It is health that is real wealth and not pieces of gold and silver"

-Mahatma Gandhi
This quote from Mahatma Gandhi is very close to me because it guided me to who I am today. After seeing the Philippines' need for improving healthcare, especially in the key areas where there is little or no help at all, I became a government nurse. And being a nurse, I am very much willing to help to the best of my ability for those who are in need. This became my guiding principle in continuing my profession.
Last August 19-20, 2019, I was able to join a medical mission organized by Mission to Heal (M2H), a nonprofit global medical missions agency that heals underserved people, and the Medical Ambassadors Philippines, Inc., a Christ-centered medical mission organization. I was very happy to meet Ms. Tina Modillas and Dr. Jun Garcia. They are wonderful and inspiring people who are very active and passionate in what they are doing and always have the energy to serve others. Their commitment makes the rest of the team very much committed in what we do.
The medical mission took place at the Bongabong Hospital in Mindoro. I can truly say that I am honored to be part of this wonderful team because I get to share my time, knowledge, and skills in helping and making the medical mission a success. My job in the surgical mission was to set up medical paraphernalias needed for the surgeries and assist the surgeons as they performed surgery. 
It was very fulfilling that for the little help I did during the medical mission, I was still able to contribute and materialize what I meant when I said that I want to help people. The gratitude and smiles of all the people we helped during the course of the mission was very overwhelmingly positive. It cannot amount to any gold or silver knowing that we were able to ease their lives by addressing their medical needs. 
 Writing this reflection makes me think that this is just the beginning of many medical missions that I will join in the future. I will be steadfast with my life principle of helping people and as a Nurse I will remain committed, competent, and sympathetic with my roles and responsibilities.