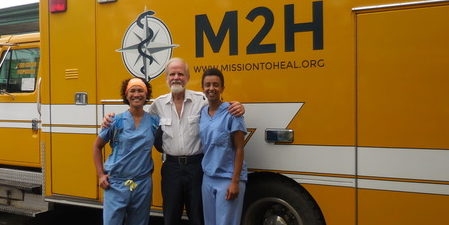 Philippines 2017: Reflection from Team Member Tina Modillas
By: Tina Modillas
The following reflection is a personal letter to Dr. Geelhoed, founder of Mission to Heal and leader of the Philippines 2017 trip. Tina Modillas was born and raised in the Philippines, and this trip allowed her to return to her home country and provide medical services to people who need it most.
Dear Dr. Glenn,
For years, I followed your work through NIFA. Every time I received a newsletter from them, I would always say, "One day I will make it happen."
September of 2016 is when I made a commitment and filled out the application form from the M2H website. And to my delight, Anne Steen from the Mission to Heal team responded right away. I really thought it was going to be challenging getting in to your trips. And that I would never even hear from you personally. I thought that I will just be dealing with your "office" staff. But surprisingly, I heard back from the man himself, you.
During the course of preparation for the trip, I really didn't know what to expect. I had no doubts about my skills. But I doubted that I would be much of a help. I didn't have any worries about traveling to the Philippines alone because I travel quite often within the country and internationally. However, I had a lot of questions in my head. Like, where are we going to sleep? What are we going to eat? Do we have clean water to drink? amongst other silly questions.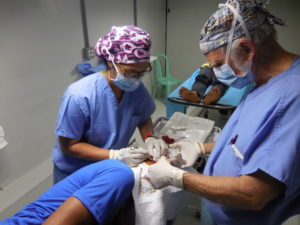 I am not high-maintenance, but those questions arise to make me even more prepared on what to bring. As I mentioned on my application, I go backpacking quite often, so in this trip I packed exactly like I was going to backpack plus some toiletries and clothes that I don't normally carry in the woods. I packed my sleeping bag, liner, deflatable air mattress, water filtration system, etc. I was even tempted to carry my tent as well. Thank God I didn't!
There were some uncertainties a few weeks before leaving the United States. Dr. Geelhoed, you were already in Ghana and there was no way of contacting you. And it was very difficult to get a hold of Joshua and Dr. Jun. For some reason, I was obsessing about our transportation from Manila to Mayoyao. Nobody could really give me a straight answer and the OCD in me wouldn't let it go, until I finally resigned and told myself that the chips will fall into the right places once I get there.
During the plane ride, I had time to reflect. I know what it's like in the Philippines since I was born and raised there. I had seen poverty. I grew up comfortably but I was surrounded by poor people. I used to play with them. My parents used to invite them in our house and feed them.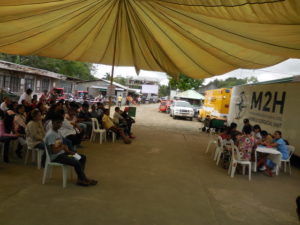 I remember clearly in one of my family vacations, we were sitting at the patio and I heard this knocking on the gate and there was this tiny voice calling out for something. I went to see who it was and opened the gate and there was this young girl, about 3-foot tall, dark and skinny. She was holding a plate with fishes in it to sell. So I asked her how much it was and she told me seventy pesos. So, I went inside to get some money and while I was doing that my sister also came out wondering what was going on. When I came back I couldn't find the girl. I went back to the patio and I told my parents that the girl disappeared. And my mom said that she didn't disappear. My sister took her to the kitchen so she can have lunch. It was already 2 in the afternoon and she hadn't eaten, not even breakfast. The girl said that she left their house, which was 10 miles away, early this morning to sell the fishes that her father caught and she was to buy some rice once she sold the fish. And that reminded me of how poor the people around me really are. I have not been back since then.
When I was deciding on which trip to go an a medical mission first, I felt that it will be morally right for me to start in my birth country.
As my first medical mission, I realized that I just didn't help the locals with their physical problems but it also helped me emotionally. Seeing the locals so happy and grateful that we were there made me feel like a human being again. There was this one particular patient (we took her lipoma out of her back) who could not thank us enough for being there. She said that if we didn't come, she would probably have it for the rest of her life and that she could never afford to go and have it removed.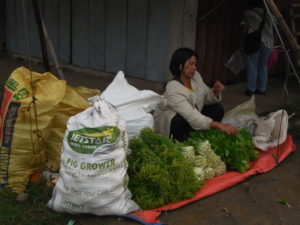 It might be "just" a minor surgery for us, but to them it was life changing. I will always remember what Dr. Mellicor said, "To us, we feel that we only did 50%. But to the patients, they feel 100% success." Each and every volunteer in this medical mission had their own purpose. Everybody said that they were there to serve the poor. Did we really? Or were we there for self-gratification? Or were we there to show off? What happens to the "poor" people now that we are gone? I did a lot of soul searching during and after the trip. And I often wonder about the latter question.
I also didn't expect to have such a large team. It was great meeting new people and making new friends. And I do hope to see them again in our future medical missions.
And as for you Dr. Glenn, you are truly an amazing person. An inspiration. I could never do what you have done and what you are about to do. But, I can be your help.
Sincerely,
Glenn's Angel, Tina