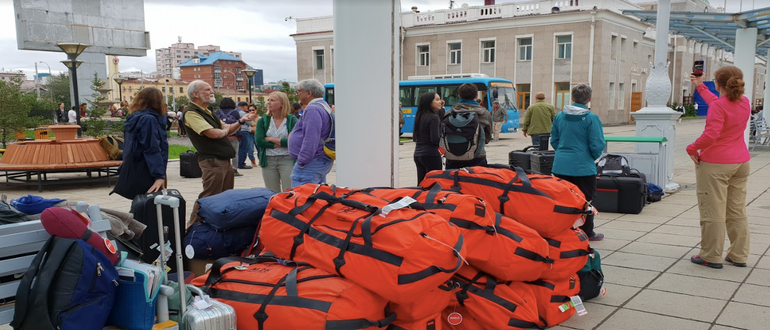 Mongolia 2018 Reflection: "Maybe It's All of Us" (Inna Theodorou)
I first heard about Mission to Heal from my dear friend and surgeon Dr. Andreas 6 months before the trip. He already had a lot of experience working in a hospital in Nepal and following his numerous stories I decided to fulfill my childhood dream and travel somewhere like that as a volunteer. The only question that worried me is what I was going to do on such a trip among professional doctors having the experience of treating only the simple flu. Never did I have any plans to visit Mongolia.
Upon our arrival in Ulaanbaatar, we were met with some complications. The medicine that we brought with us for Mission to Heal was apparently not accompanied by all necessary documents. Fortunately, we met our soon to be guide and translator Nomin along with the Mongolian surgeon Dr. Beck, who helped us solve this issue with minimal losses. I would like to take a moment here and say a great thanks to all the people from Cyprus who helped us collect all this medicine and toys for the Mongolian children.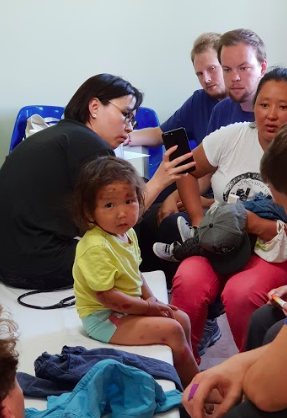 Thanks to Dr. Beck I was in demand as a translator throughout the trip. Both he and I spoke Russian so throughout the trip there was a constructive Mongolian/Russian/English dialogue between the patients and the doctors.
As for my impression of Mongolia, it felt as if I traveled back home, 30 years in the past, right back into the Soviet Union. Maybe this is the reason why I could perfectly understand the people, their problems and the motives behind their actions. I understand that this was not a simple mission. We traveled for almost two weeks by train along the entire Mongolia part of the Trans-Siberian railway from the north. All the way from the Russian border to the border with China and the Gobi desert.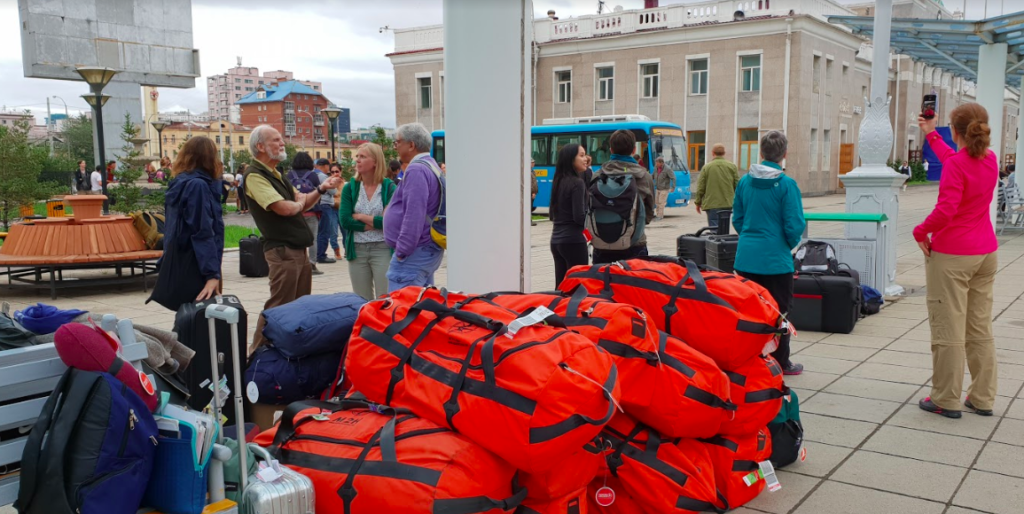 We treated a lot of people, the railway workers. Maybe the number of surgeries was not as great as on other trips and Mission to Heal was faced with the local bureaucracy and other difficulties. However, I can say with full certainty that this had a tremendous meaning for the simple local people who worked in extremely tough conditions, to be able to receive a consultation from western medical specialists and for the local Mongolian doctors to receive western medical treatment expertise.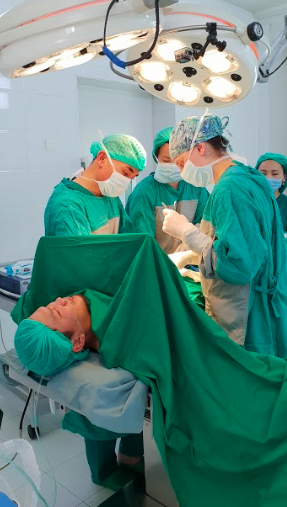 I would like to emphasize here on the doctors who participated in Mission to Heal. To me they seem like surreal characters who spend their vacation time in far from comfortable environments, simply helping those who have no access to surgical or simple medical assistance. These people who are able to work as hard as they are required until the very last patient is treated without giving any importance to personal lack of comfort and rest. I was extremely lucky to meet such people.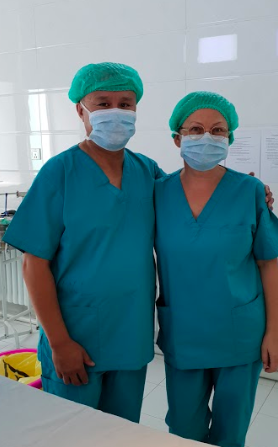 I would also like to say a separate thanks to the doctors of Mission to Heal for their incredible and professional treatment, patience and guidance given to all attending volunteer personnel including myself. I truly hope that I provided them with more help than trouble during our journey.
Dr. Glenn has also left a strong impression on me following the trip. If I am not mistaken this was his 300th trip. This person is an equivalent of an encyclopedia with a vast level of knowledge and not only in the field of medicine. We had the pleasure of enjoying an excellent excursion by Dr. Glenn when traveling through Buddhist regions of the Gobi desert.
Every morning I tried to wake up first with the goal of being first to get access to the one and only shower room on the train but every time I would find Dr. Glenn there, fresh, awake and already working. All this while he was always the last to stop working in the evenings. He really does have great organizational and leadership skills. Over the two week course, he managed to create and maintain an excellent and functional team from people of different nationalities who barely knew each other.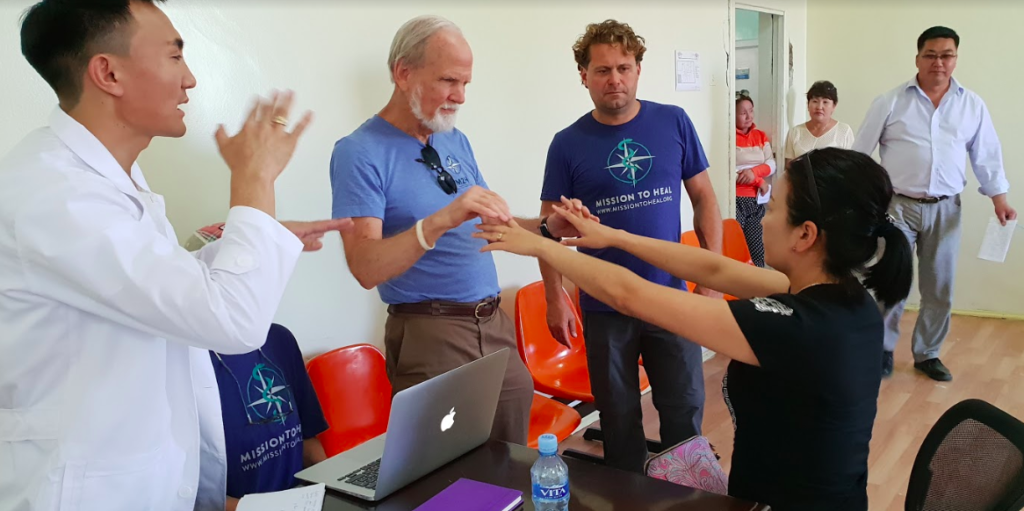 Ulaanbaatar is a city where you can see a high and modern building surrounded by the old style Soviet time like 5-story buildings and ancient temples. The hospital where Mission to Heal operated reminded me of a small hospital in a small suburban town in Belarus. It had the same long queues, minimal comfort levels and poor conditions for the ill and the resident doctors as I saw 30 years ago during the Soviet Union times. It had the same old bureaucratic approach to resolving the numerous problems, the same rules and it certainly adversely affected the ability of Mission to Heal to operate at 100% efficiency. We can only assume and imagine the tough conditions in which our Mongolian colleagues and friends have to be working in for a minimum wage and how much trouble they must have gone through in order to receive the chance to work with Mission to Heal.
It was incredible to see the harmonic collaboration of the local doctors and those of Mission to Heal. I frequently heard Dr. Andreas refer to the poor quality of the medical instruments during laparoscopy. I will never forget how I held the hand of a patient who was having his hernia removed by Dr. Beck under local anesthesia. It hurt every single time the patient screamed out from the pain.
I honestly do not know how useful I was to Mission to Heal during this trip while not being a medic but I can say with full certainty that every day spent there was very valuable an interesting for me. It taught me new things and gave me the chance to not only the work of professional surgeons but also the video crew. I saw the wild and beautiful nature of Mongolia and had the chance to meet new people, unordinary and interesting people.
A lot of us live our everyday life in search of things that we do not really need. We spend our lives doing unnecessary things and gradually distance ourselves from the true reality. Without understanding why we are so unhappy and without understanding how the rest of the world lives.
This Mission is called to Heal, but it does not say who…maybe it's all of us.