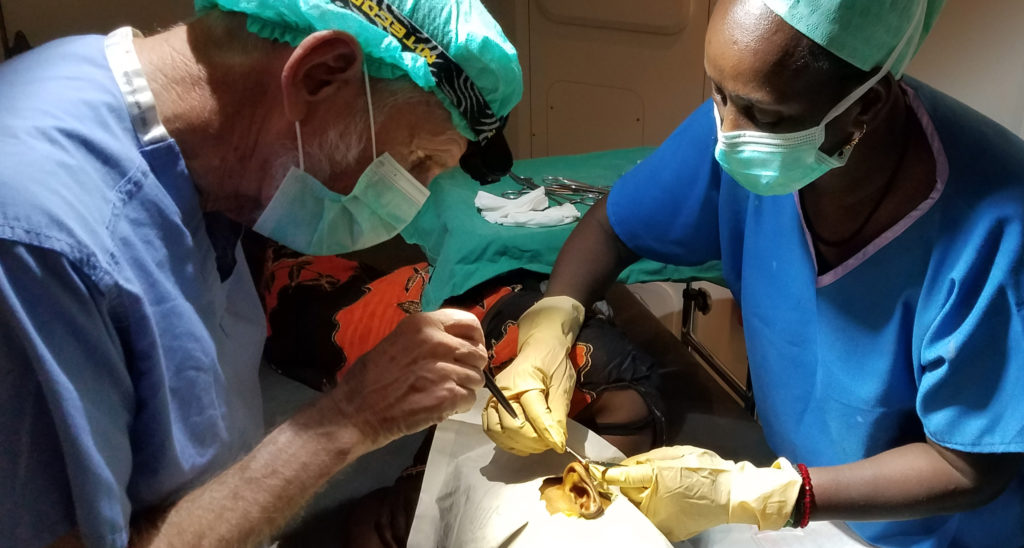 A note from Dr. Geelhoed: introducing our new CEO Bart Kruijsen
Dear friends,
It is with great excitement that I write to share some big news for Mission to Heal with you all. Over the past two years, we have seen this small nonprofit grow and mature from the efforts of a single surgeon and a handful of volunteers to a fully-fledged nonprofit with incredible impact and countless helping hands.
The production and launch of the Mobile Surgical Unit II last summer has given us a one-of-a-kind "miracle machine" which has provided an operating space for patients in Somaliland, Ethiopia, Kenya, and Uganda. Also our MSU I in The Philippines has been refurbished and is ready for new journeys. In both Asia and Africa we have been warmly received by local communities and are continuing to strengthen relationships with partners on the ground. And our focus has refined from merely healing patients to instilling a lasting legacy of sustainable healthcare by training the trainers.
We believe the world would be a better place if healthcare were more broadly distributed – and we are chasing this vision with steadier strides than ever before.
Many of these changes were made possible only through the addition of Mr. Bart Kruijsen to our team. It gives me great pleasure to share with you that as of this month, Bart has accepted the position of Chief Executive Officer of Mission to Heal.
Bart's experience includes a 15-year career with KLM Royal Dutch Airlines and 7 years as CEO of Raptim Humanitarian Travel, the world's leading travel agency within the field of Humanitarian Travel. It was in this position where I first met Bart. His vast experience with humanitarian organizations in general and those working in Africa in particular, in combination with a proven track record in fostering lasting partnerships, ensures that M2H is in capable hands. For the past year, Bart has served in a senior advising role to M2H by managing the launch of the African Transect with the MSU-II with all of its logistical challenges, including the donor, medical, and production partnerships which made this possible.
This transition of leadership is vital to the continuation of Mission to Heal. My vision for M2H as an international, transformative organization is being realized, and I am happy to step aside and give room for the next generation of leaders to continue the mission. And as a member of our Board of Directors, I will continue to lend my expertise to the team and lead missions as often as I am able.
Under Bart's leadership, we are anticipating more clarification and tangible results for M2H. Please keep in touch with us to learn what's next for the organization and how you can be involved. We've also just released the schedule of 2020 missions on our website, and it includes a variety of venues and utilizes several new partnerships, for which we are extremely optimistic.
Thank you, as always, for joining us on this mission. You make surgery and surgical training in the developing world possible.
With gratitude,
Dr. Glenn Geelhoed
Founder, President of the Board