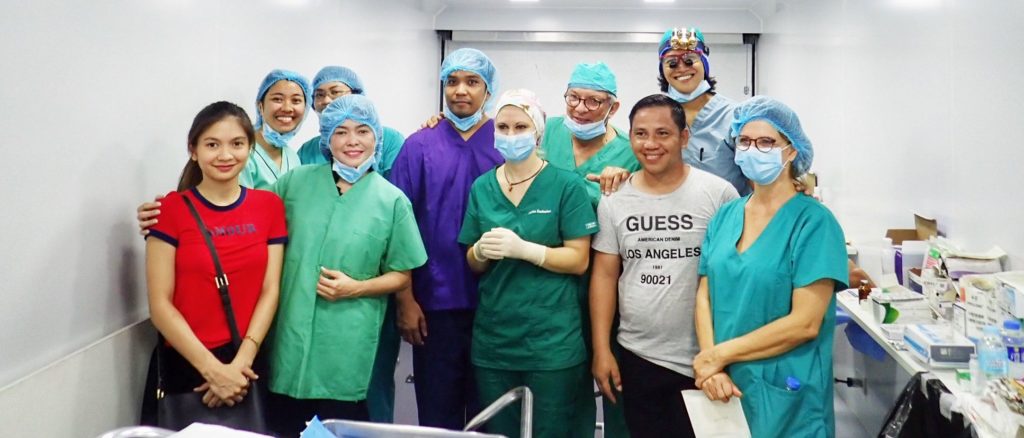 Will I Be Able to Do It Again? (Philippines Reflection) – Hanna Bello
I was asked by long-time friend, Dr. Ava, to join the surgical mission in the Island of Marinduque, Philippines. At first, I was a bit hesitant to join, but she persuaded me to try it out. You see, right after graduation, I decided to take on a career path that was far from the medical degree that I was familiar with. Three years have passed since then, and the thought of volunteering in this mission ignited a curiosity within me. The question, "Will I be able to do it again?" kept popping into my mind. I felt challenged to pursue it. So, I packed my bags, met up with the awesome team, and traveled down south of Manila via bus and Ro-Ro boat. 

When we arrived, the people of Marinduque warmly welcomed us with singing and dancing. They took care of all of us throughout the mission. Getting to know them was both a humbling and eye-opening experience: their resiliency, resourcefulness, and fortitude shines through, even when they lack access to healthcare. 

Working as a physician after years without practice both terrified and excited me. Going through the motions of conversing with the patients, performing surgical procedures, and getting used to handling the instruments were simultaneously familiar and strange. I had to relearn and rediscover not only the profession but also the quiet devotion and inviolable commitment to serve the patients. 

I'm really grateful to Mission to Heal and Medical Ambassadors Philippines Inc. for this opportunity. Thank you also to the whole team for the support and great memories. 
Are you curious to know what a mission with us is like? Learn more about volunteering with M2H here.