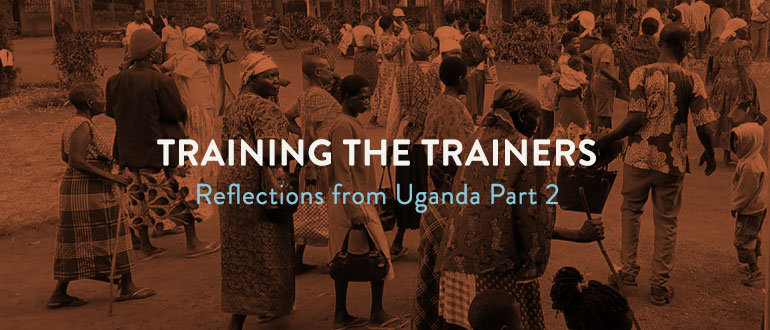 Training the Trainers: Reflections from Uganda (Part Two)
This is an installment in a series highlighting volunteer reflections from our 2020 mission in Uganda. Read from the beginning here. 
Pamela, 
Volunteer
"I learned a lot (burns, disseminated intravascular coagulation, anemia, HIV/AIDS, hematogenous). During surgical procedures, I learned how to maintain sterility, carry out procedures like in cases such as patients with hydrocell, lipoma, hernias, etc." 
Odyek, P
ublic Health Officer 
"We covered topics such as: 
Burns → this topic was comprehensively handled and I highly understood it so I can manage any types of burns whenever a patient is to come home. 
Osteolysis → this is also one of the topics highly presented and well understood. However it is a surgical procedure that needs comprehensive knowledge in surgery. 
Ainhum → this topic was also well understood.
Pneumonia → this topic was properly explained with better explanation from the professor making it clearly understood. 
The services provided for the community of Minakulu was very helpful and appreciation is given to the Humane Africa Mission and Mission to Heal." 
Okulu, V
olunteer 
"Tutorials topics were burns, obstetric emergencies, pneumonia. Surgical conditions that I have learned to operate included hydrocelectomy, excision, infected cyst, lymphoma. I will implement CME (continuing medical education) weekly, surgical procedures in the procedure rooms, proper screening of surgical conditions. It has been an educational week and I have learned a lot from Professor Glenn and the team. I wish them to come again as we are now part of them and still need to learn from them."
Discover more reflections from past missions here. Start the application process to volunteer here.