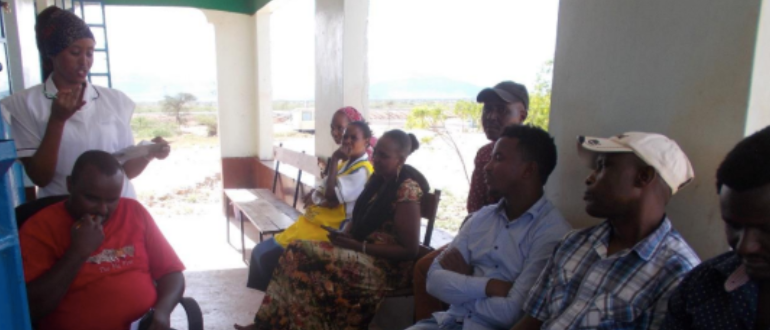 Training the Trainers: Yussef (Kenya)
"We were standing in the MSU with only one operating table in use, as Toby was dawdling over the table and Yussef, the trainee du jour, was standing with his rubbed gloved hands in the air as if nothing had happened. I asked what the holdup was and there appeared to be no impasse. Just a general 'I cannot believe I am actually here doing this' sensation instead."
"The trainee du jour," Yussef, is the last trainee we will be highlighting in this blog post series. We first met Yussef in Laisamis, Kenya where we trained him alongside other trainees like Helen and Tobias. Yussef was kind enough to send us a letter of reflection following our educational mission. Here's what he had to say: 
"It was a nice experience being together with the team from Mission to Heal. This was a wonderful and unimaginable help that people of Laisamis got for the last week! Personally, I have learned the procedure of removal of lumps and lipoma; something that I thought was a complicated procedure. But I can now do it competently." 
We are proud to have been able to instill the trainers in Kenya with the medical knowledge to foster their own healthcare infrastructure. As an organization positioned towards educational missions, we seek to treat lives by training the local medical professionals in these communities. In this way, we help cultivate a sustainable medical legacy that reduces dependence on outside aid.
Join us to make an impact that endures beyond the scope of our missions. Learn more about volunteering with us here, and apply for a mission here.