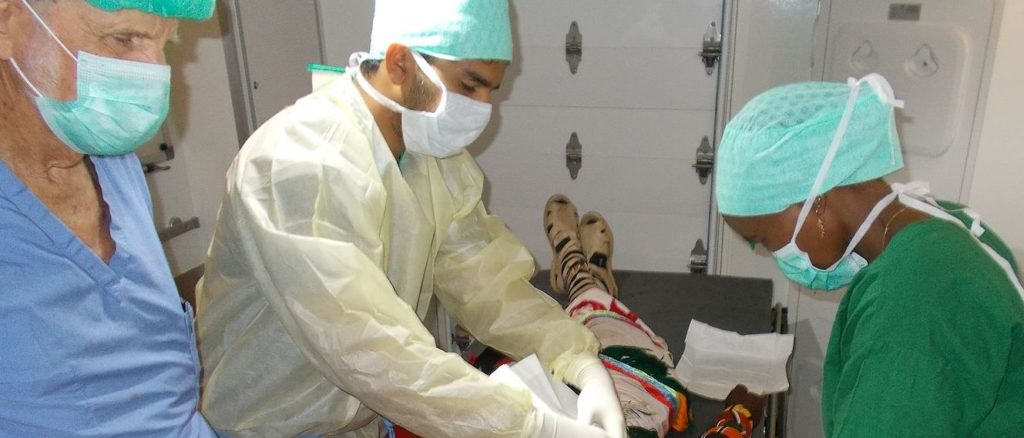 Training the Trainers: Helen (Kenya)
Mission to Heal's most recent mission to Kenya concluded in mid-May. Here, we continued to exemplify the three pillars of objectives our organization was built on: to heal the sick, to inspire medical professionals, and to enhance the capacity of local practitioners. We had the pleasure of working with three trainers in Kenya. In the first blog post of our series, we will be highlighting Helen.
"Helen is the new Head Nurse, having been promoted just last week. She will be active in setting up the tutorial program for the staff and the others will get into the action as we have the appropriate patients to discuss the principles around their management." This is how Dr. Geelhoed described Helen in a journal entry. Following our time together, Helen sent Mission to Heal this letter:
To Mission to Heal,

I am grateful for what I have learned from M2H and on surgeries and the new knowledge. The Laisamis sub-county hospital team would wish to have you around next time and kindly request to be informed earlier enough for thorough mobilization.

Previously we never have had the courage to do minor surgeries, such as the removal of lipomas and cysts but with your effort of teaching us and assisting in removal, I am confident to carry-on with the knowledge and practice to assist my community.

Thank you, Professor Glenn Geelhoed & Sam.

BE BLESSED.

Helen.
Join the global network of medical professionals like Helen who are making surgical care accessible to the most desolate of countries. Apply to volunteer with us here.