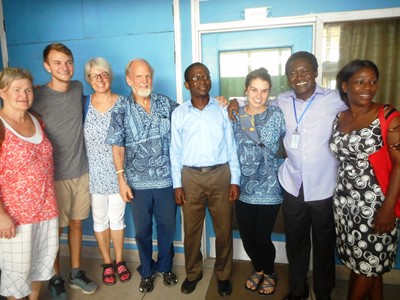 Thank You.
We did it!
Not only did we reach our Kickstarter goal of $10,000, you all went above and beyond to raise $11,562. Now that "Surgery on the 6th Ring of Saturn" is officially going to be a reality, we want to refer back to our first blog post about the significance of a documentary film.
Films can be entertaining, and they can be beautiful, but they can also serve to be powerful tools of communication. A well-crafted film possesses the ability to challenge conventions, create dialogue, spread awareness, and be catalysts of change. Now that you have provided us with the resources, we can begin gathering the pieces and assemble the amazing story that lies ahead.
We want to thank all of our donors one last time for taking part in our journey. For those of you didn't get a chance to donate to our cause this time, worry not! Mission to Heal accepts (tax-deductible) donations all year round through our easy-to-use online form.
Now let's begin this Mission to Heal!