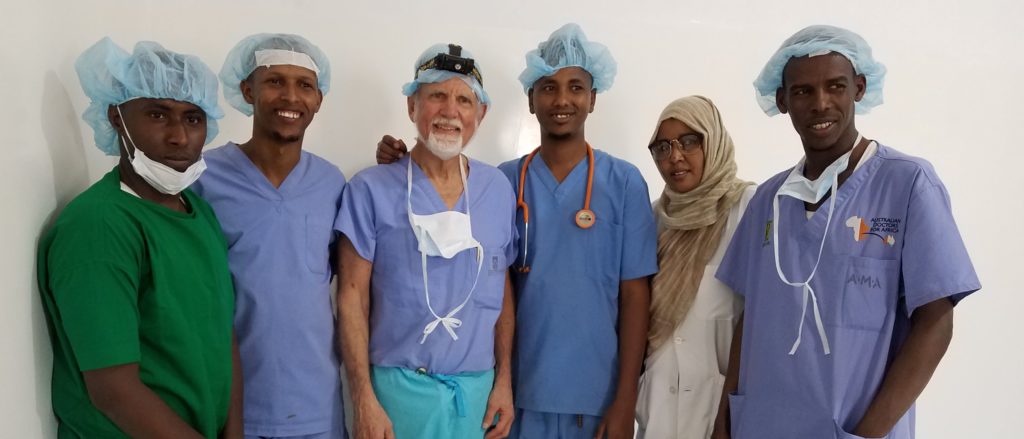 Story from Somaliland: Training the Trainers
Mission to Heal is the amalgamation of hardworking and passionate people: our fearless board of directors, spirited volunteers, and, in the case of this blog post, the hospitals we work with.
When M2H was In Somaliland earlier this year, we worked intimately with Hargeisa Group Hospital. Here's what Dr. Geelhoed wrote in his journals about the hospital:
"We were introduced to the head of the Hargeisa Group Hospital. There were a few physicians around all looking curiously at me. In a mahogany-paneled boardroom, we were seated as Edna said some outrageously wonderful things about me as a benefactor of all the world and not just Somaliland, but that I was one of the first persons to recognize the invisible nation and to come to visit and to help her get started."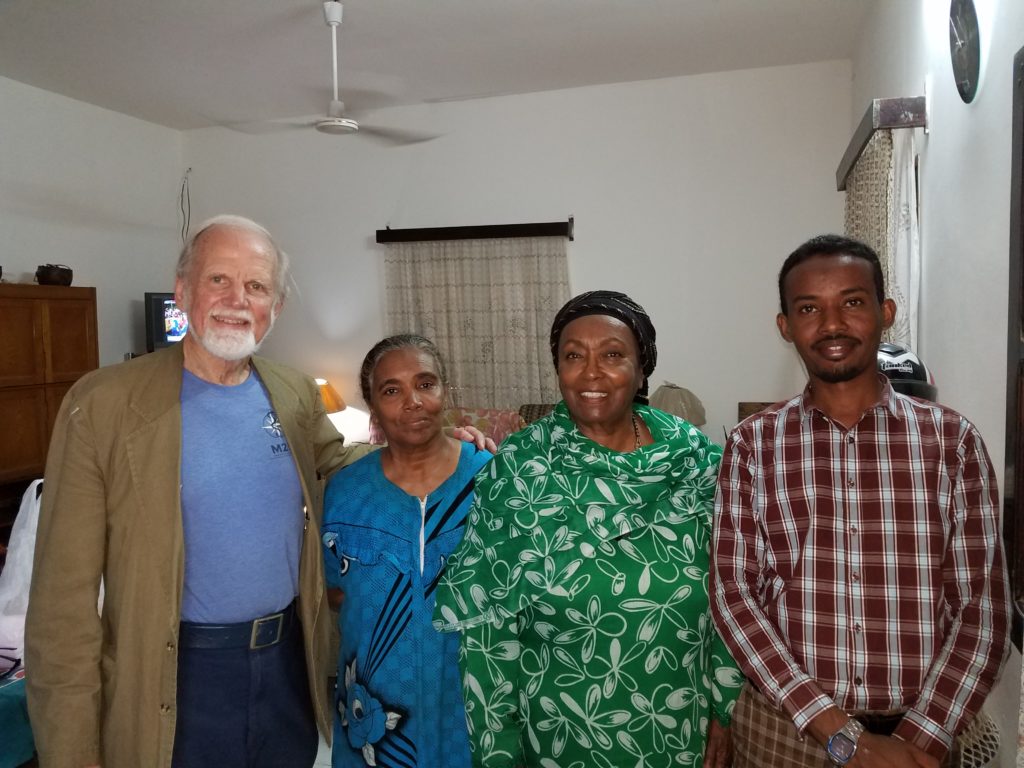 "It was an exaggerated heart-warming introduction and the staff then asked for whatever I would like to do—I told them it was to help and serve them and NOT to come to take over the care they are obligated to do, but to facilitate and enhance their care in any way I could."
To that end, Dr. Geelhoed was able to "Train the Trainers" through a seminar he held at the hospital. Medical students and "housemen" of Surgery, Medicine, and Pediatrics pooled together their requests for a topic to be discussed. When preparing for the seminar, Dr. Geelhoed wrote:
"I told them that there were two items of interest to me, and they were unasserted questions and unquestioned answers."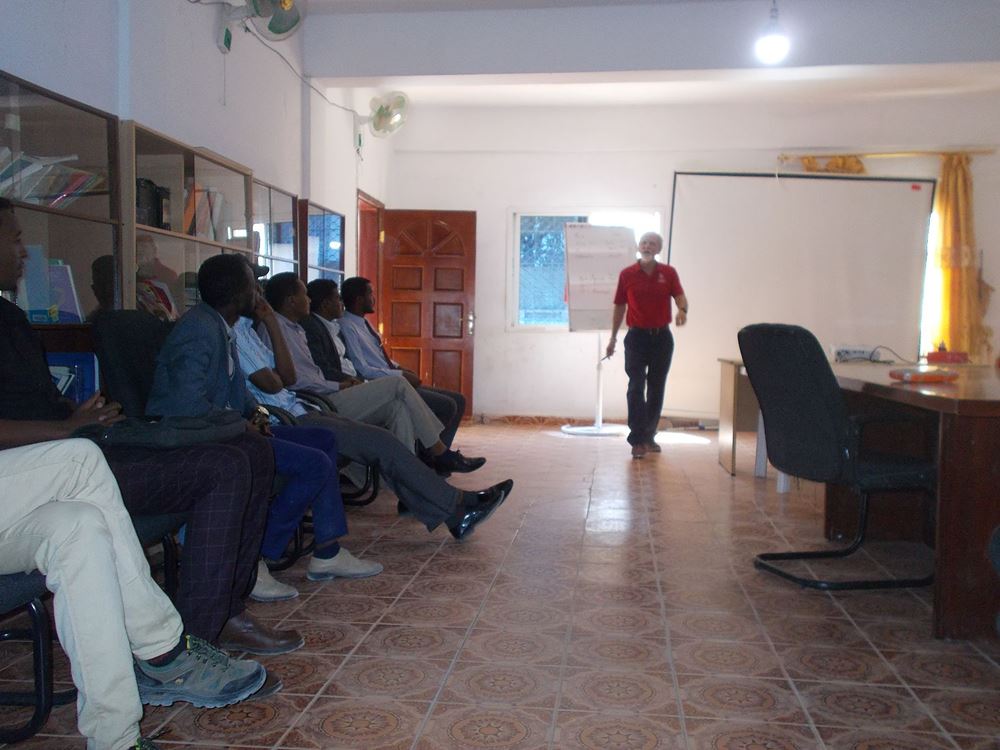 "If they asked me a question, I would provide an answer, but because I was the one providing it did not mean it was true, but a good starting point for them to disagree and make progress toward a better understanding, particularly useful in that it was a chance for them to teach me. I told them half of what I was telling them now would someday be proven to be untrue, but I did not know which half, nor how long it would take to be proven wrong."
"I also said that they might have looked with envyat the pictures of the trauma bay at the hospital where our volunteer Dan worked and that there were bigger and still fancier hospitals with still more and newer equipment that did not mean that the patients at this hospital coming to the lesser facilities were not going to get good care. My job was to teach the principles that could be separated from the plumbing, such that simpler, more economical, and more effective results might be achieved with whatever they had at hand, doing the best they could with what they were already experienced using."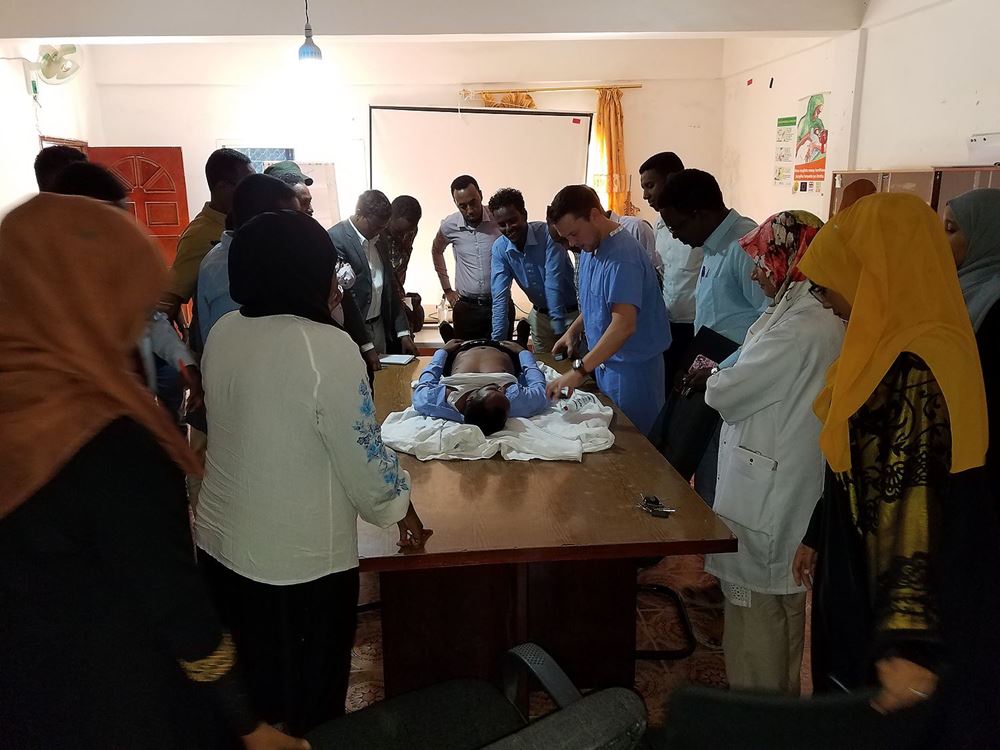 "My goal was to orient them to the "Furthest Peoples First" and that might be peripheral Somaliland or even those patients in far less well-off parts of Africa like their rival neighbors in Somalia!"
Through his seminar, Dr. Geelhoed was able to speak on three topics:
The acute abdomen
Vasculopathy and peripheral infections such as the diabetic foot
The three nervous systems and the application of anesthesia, analgesia, and neuroleptic dissociation in managing pain and understanding the pathogenesis of intraabdominal inflammations.
In addition, Dr. Geelhoed provided the audience with useful mnemonic devices and topics for crucial immediate recall in treatment. In the end, Dr. Geelhoed noted:
"The appreciative audience seemed to have learned a lot among them as they kept talking about it and asking further questions and as an indicator, no one left during the talks despite whatever duties that may have held in abeyance and all loitered afterward to ask and interact further. The 'Seminar Idea' was a success they want to have repeated."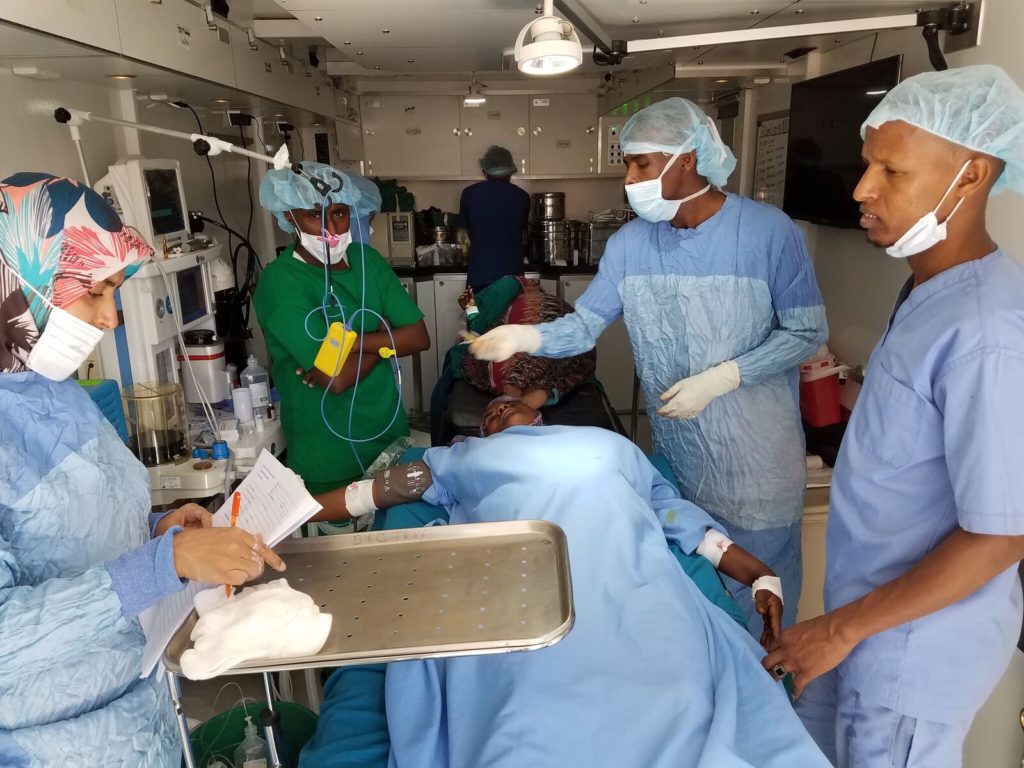 A few months have already passed since our mission in Somaliland, but we are sure the hardworking physicians at the Hargeisa Group Hospital continue to demonstrate what they have learned as they treat lives every day.
Help us treat the furthest people first by making a tax-deductible donation here.