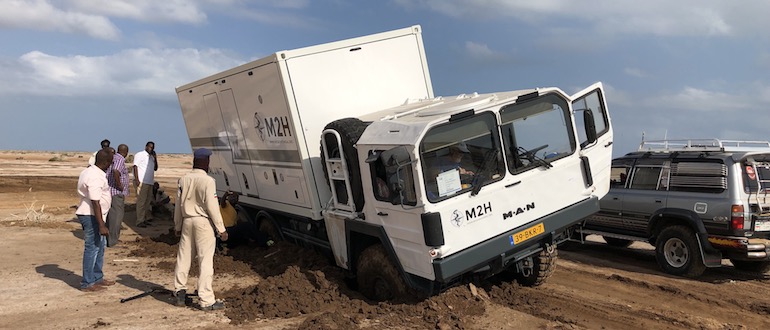 Snapshots from Somaliland
"How to live in sustained ambiguity and to not be incapacitated by incomplete or untrustworthy information in order that patient and caregiver benefit is still achieved is the skill required in such educational medical missions extended a very long way beyond most practitioners' "comfort zones."  That distant zone is where we live, and that is where learning is most intense and life-changing. This experience is, indeed, life-changing, for each party to these interactions."
This is an excerpt from Dr. Geelhoeed's journal that reminds us of the "life-changing" experiences each Mission to Heal mission brings. Dr. Geelhoed wrote this entry in Somaliland where we served from January 21st to February 1st. Mission to Heal spent these few weeks screening patients, performing surgery, and training local medical practitioners. We worked in Edna Adan University Hospital, Hargeisa Group hospital, as well as in our Mobile Surgical Unit.
We invite all Mission to Heal friends to take a look at the photo gallery and re-experience Somaliland with us.
Our mission in Somaliland kicked off the series of 2019 missions that is focused on serving African nations. Check out the full list of countries we will be serving this year.