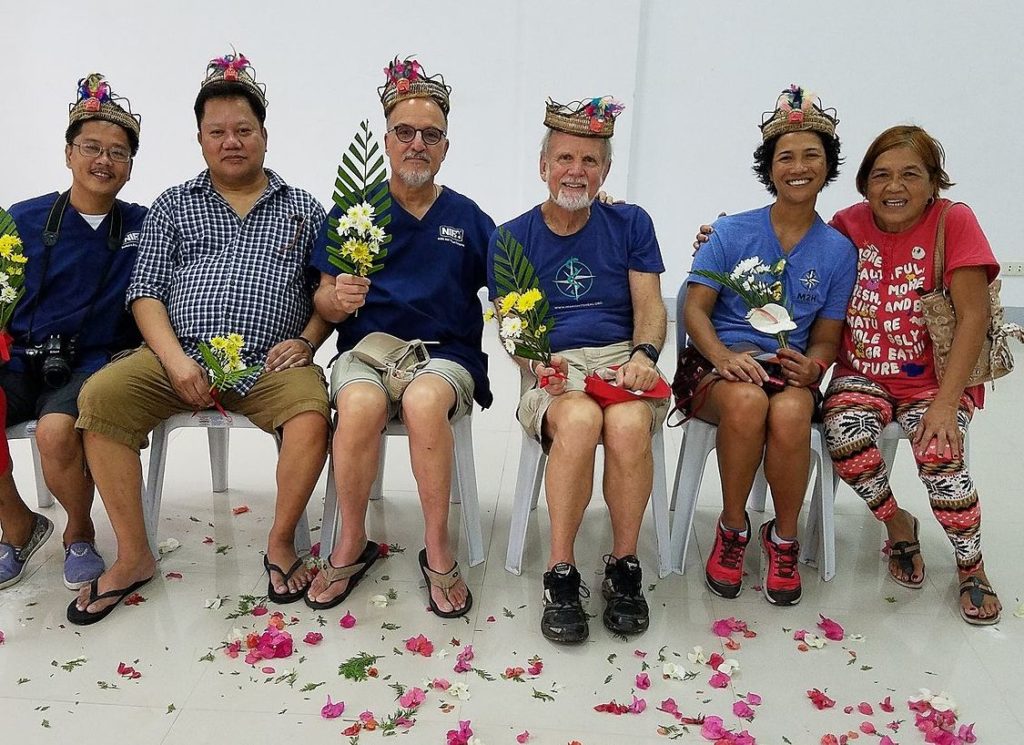 Philippines 2018: Tina's Reflection
"A sacrifice to be real must cost, must hurt, must empty ourselves.

The fruit of silence is prayer, the fruit of prayer is faith.

The fruit of faith is love, the fruit of love is service, the fruit of service is peace."

– Mother Teresa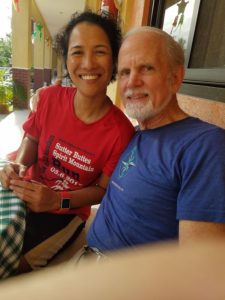 Coming to the Philippines for a surgical mission with Mission To Heal is always an honor. Being my second time, I know what to expect when it came to its logistics. The stress of traveling, time adjustments and living out of comfort zone.
As what is known, most Filipinos that live in far away places don't have access to medical care. It is not just inaccessible, they just simply cannot afford it. It is always a toss up between food or medication. Having the Mobile Surgical Unit played a big role in executing surgical procedures. And even with that, it is still a toss up between coming in for a free procedure or planting rice because it rained that day so they can feed their families. The MSU and its team, both Mission to Heal and Medical Ambassadors Philippines, traveled far and wide to provide medical care.
The team performed over three hundred procedures and had seen over four hundred patients in total which includes the ones that didn't need any operations.
But what I couldn't get use to is the warm welcome from the Filipinos. Their honesty, hospitability, kindness, their politeness and above all, we got treated like family even though they don't know us.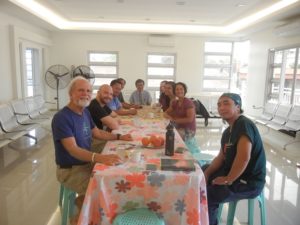 Patients from Torrijos, Buena Vista and Sta. Cruz in Marunduque and patients from Bongabong, Mindoro greatly appreciated our services. They thanked us for coming. Previous patients came by to say hi and were glad to see the team once again. The people trusted us with their lives. They put us on a pedestal with complete faith on what we do. And got treated with great respect.
What these people didn't realize was that they also touched my life. They made me believe that there are still good souls left in this world. That every time I give, I don't have to expect anything in return. That I don't need to have all the material things in the world to be happy. Spending time with the locals was very humbling. My reality check.
But the most striking thing that happened came within the team. Our two local volunteers. Gerry Lopena from Torrijos, Marinduque and Dr. Ava Bautista from Manila.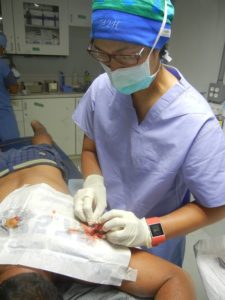 Little Gerry, as we call him, was an angel sent from above. One of the volunteers, Jerry Kekos, was busy going around town finding supplies that we needed for the MSU. He was having a hard time because of communication issues. Then there goes Gerry, with his broken English, he was able to help big Jerry and on top of that they hit it off. At the end of the day, little Gerry met with the team and asked if he can be of any help. How can you refuse an energetic and kind man? He then became our go to guy. He took care of the MSU inside and out and became our circulator and tech during the procedures. And the rest is history. I couldn't even imagine not having little Gerry around.
Now, let's talk about Dr. Ava. She miraculously fell into our laps. She joined us on our last day in Buena Vista at the hotel where we were staying and we didn't know that she was coming until the very last minute when Dr. Jun Garcia sent a message. It was kinda embarrassing because when she arrived we just finished eating dinner and we had nothing left for her. Joshua Paradero, a volunteer from Chicago and little Gerry immediately went to get food for her. Dr. Ava was then left behind to deal with Dr. Glenn and myself. I am not positive what she was thinking at that time but I'm sure that between Dr. Glenn and I, we talked her ear off. Over the course of two weeks, we got to know her better. She was the missing piece of the puzzle to complete the team. She has this calm demeanor and gentle with a good sense of humor. And one hell of a surgeon.
I also would like to thank the other volunteers.
Jerry Kekos from Denver, Colorado. This is big Jerry's first medical mission. Such a kind and generous man. He did everything that he thought was best for the team. We surely missed him when he left to return home.
Joshua Paradero from Chicago. Like myself, this is Joshua's second time to join M2H. Thank you Josh for keeping us together. Josh is not your ordinary volunteer. He only didn't function as a nurse, he also managed the ins and outs of the mission. He made sure we try all the local delicacies including "balut". And a great entertainer. He made us laugh all day that we forgot how tired we were.
Jacob Leedekerken. A 4th year medical student from George Washington University. I admire Jake greatly. He made it to Marinduque in the middle of the night by himself. He was the "Jason Statham" of M2H. Need I say more? Aside from being a team player, he made all the local girls happy. Selfie anyone?
– Tina Modillas, CRNFA