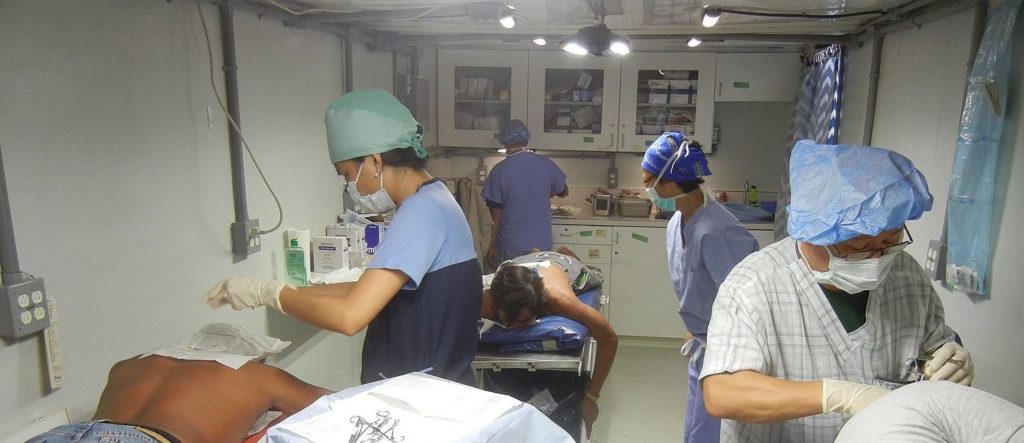 Philippines 2018: Dr. Ava's Reflection
Millions of Filipinos lack access to basic care for many reasons. One crucial constraint is the out of pocket payment which takes up the largest share of the total health expenditure. Thus, medical and surgical missions conducted by charity organizations plays an important role in the health financing system in the Philippines. As a medical practitioner, I admire what these organizations do and for that reason I value the opportunities and experiences I had serving those marginalized by the health system through these missions. Most importantly sharing my profession to those that are heavily in need of it gives me an extraordinary kind of fulfillment as I am now part of a bigger cause.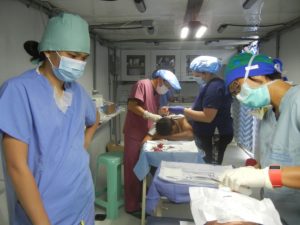 Through the help of a friend and a former classmate Dr. Precious Bañas, a doctor of Medical Ambassadors Philippines (MAP), I was able to be a part of this surgical mission. MAP is a non-government organization which provides primary health training, services and spiritual programs or wholistic ministry to mostly indigenous groups in the Philippines. They collaborate with other organizations like Mission to Heal to conduct medical or surgical missions in different communities in the country; hence they are in need of doctors who want to volunteer for this cause. I have been doing medical and surgical missions with MAP since I was a senior intern. When Dr Bañas informed me about the 3-week surgical mission to be conducted in 3 municipalities of Marinduque and 1 municipality of Mindoro, I was really excited. I was ecstatic to know that I will have the opportunity to do minor surgeries, however, I also felt nervous as this was my first time to collaborate with Mission to Heal.
The mission started December 27, 2017, but since it was the holidays I was only able to join the team come the first week of January. In January 5, 2018 I spent 12 hours traveling alone to Marinduque, a place I have never been before. When I arrived at the hotel where the team was staying, I was shocked to see only 4 people, Dr Glenn, Tina, Joshua and Gerry (one volunteer from US just left, Dr. Jun went back to Manila to see some patient and expected to be back after two days). I be- came curious as to how they do things given the small amount of people; also I still have not seen the mobile surgical unit (MSU). How can six people be the entire surgical team on this mission?
On the day when we were to do surgeries, (Dr Jun was back from manila and we were also joined by 1 medical student from US) I didn't know what my exact role was. I was thinking maybe I was just going to help them see patients or maybe assist on some surgeries. By the time we were inside the MSU, Dr. Glenn called me and taught me how to excise a lipoma in a woman's back and after that a fibroadenoma. I assisted in both procedures. When the third patient came in with a case of sebaceous cyst, Dr. Glenn let me do it by myself and that was my very first surgery. For the entire trip, he let me do surgery alone, sometimes assisted by him or Tina whenever I had difficulty.

For this reason I am very much grateful, not only for allowing me to perform surgery alone but also for being part of this team and serving a greater cause. I was even happier when patients started giving us bananas, biscuits, peanut butter and other goodies just to show how much they appreciate the work that we have done for them. As these minor surgeries we performed were not minor for them at all. This mission did not only help them but their families as well. These are the people who will choose to remain sick just to save money to buy food for their families, given their income status. They are also the ones who live in the farthest villages and can't afford to travel to the hospital miles away because it cost too much. We did minor surgeries with major impact on these patients.
This is definitely the best experience I had as a medical practitioner. I was able to learn a lot of things and apply them to help the underserved people of Marin- duque and Mindoro. Three weeks, 2 provinces, 4 municipalities, 4 painful boatrides, over 300 surgeries, 2 organizations (M2H, MAP), 1 team (the A Team).
– Ava Betheska B. Bautista, MD