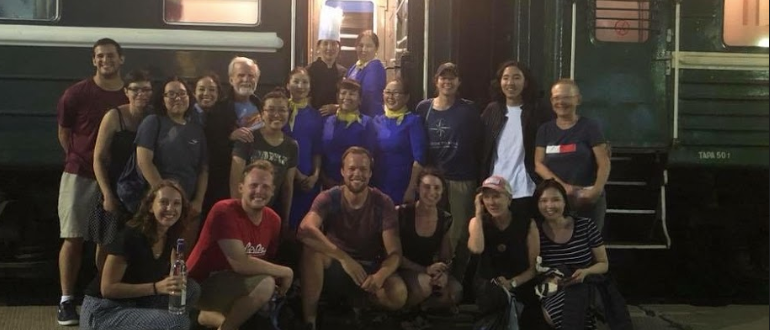 Mongolia 2018 Reflection: Consider Mission to Heal (Jane Smilie)
On our recent mission to Mongolia, I very much appreciated the leadership provided by both M2H founder Dr. Glenn Geelhoed and Senior Advisor Bart Kruijsen.  Both wisely counseled as the train left Ulaanbaatar our first evening of the trip, that we should come to mission work with "no expectations and a great deal of flexibility."  To a person, the volunteers on the mission took that counseling to heart.
I had no idea how rewarding it could be to live in a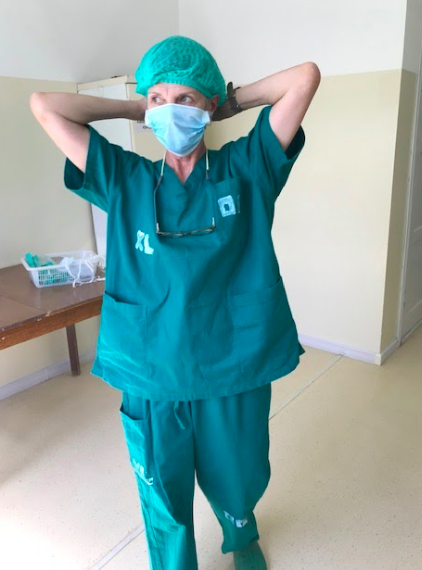 community with a couple dozen amazing people in the super tight quarters of a train car!  But, the collection of like-minded volunteers from around the globe and with a variety of backgrounds came together beautifully. Living and working intensively with these amazing people was truly a privilege.  And, we had a great deal of fun!
It was clear a few days into our work that the needs of the population we were serving – mainly railroad workers with a fair amount of access to healthcare services – didn't quite match with M2H's mission to provide surgical care in remote areas to those most in need.  Again, the leadership of Dr. G and Bart made the difference. They pushed hard to maximize the impact of the mission, despite this somewhat awkward fit.
The patients we saw mainly needed primary care and health education rather than surgery.  All volunteers did their best to meet those needs. We worked closely with local clinicians screening patients, surgeries were performed with teams that included local surgeons and volunteers, and local physicians traveled with us and participated in medical education opportunities.  Volunteers included pre-med and medical students, residents, nurses, physicians, a veterinarian and a variety of people without clinical backgrounds. Plenty of learning took place.
I have read about NGOs that guarantee 3 hours of meaningful work per day.  Contrast that with a typical day on our Mongolian mission.
7 am Breakfast
8 am On the bus to a clinic to screen patients
Noon Lunch
1 pm Back to the clinic to screen patients
5 pm Back to the train for dinner
7 pm Discuss patients seen that day
8 pm Medical education until 10 or sometimes later
Dr. G just never quit trying to squeeze as much positive benefit out of the mission as possible – for all involved – the patients, local clinicians and for all of us volunteers.  Watching him push himself was also impressive. He was first up in the morning and last down at night. When he wasn't advising on clinical matters, he was writing or creating materials for medical education sessions.  The man is a machine! His accomplishments speak for themselves, and it would be impossible to estimate the number of lives he has touched and/or saved through his years of mission work, his academic career and his work as a physician in the U.S.
I'd be remiss not to mention how enjoyable it was to be among the Mongolian people.  Warm, welcoming, appreciative and positive – despite having so much less in terms of material possessions than so many of us.  The country is lovely as well. I appreciated the time we had to see its natural beauty and cultural treasures.
If you are reading this and considering a mission, consider M2H.  And remember to approach this work with no expectations and a great deal of flexibility.  You won't be disappointed!