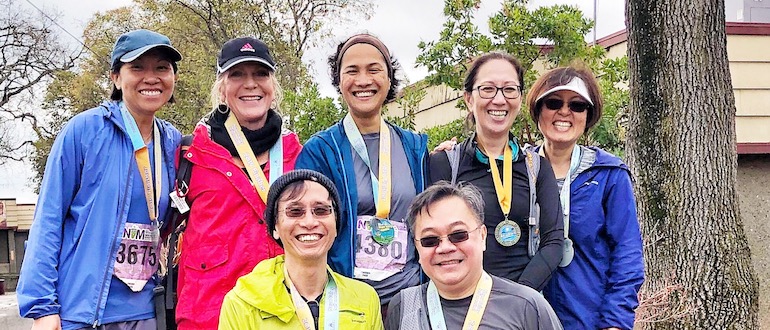 Marathons for Mission to Heal
This month, M2H board member and team lead Cristina Modillas ran the Napa Valley Marathon to raise funds for Mission to Heal. Joined by a passionate team consisting of Dr. Nick Tran and Dr. Mabel, they raised almost eight thousand dollars for our organization! The marathon was such a success, they are planning to extend the fundraising for The Sutter Buttes Half Marathon as well.
Cristina Modillas is not only a board member for Mission to Heal, but a passionate volunteer who is eager to spread the word about our mission and fundraise in various creative ways! She is leading a series of missions to the Philippines this summer, and we invite you to apply to join her here.
We would like to extend a thank you to the wonderful team who fundraised for Mission to Heal!
You don't have to run a marathon to make a contribution to Mission to Heal. Help us heal the furthest first by making a tax-deductible gift here.