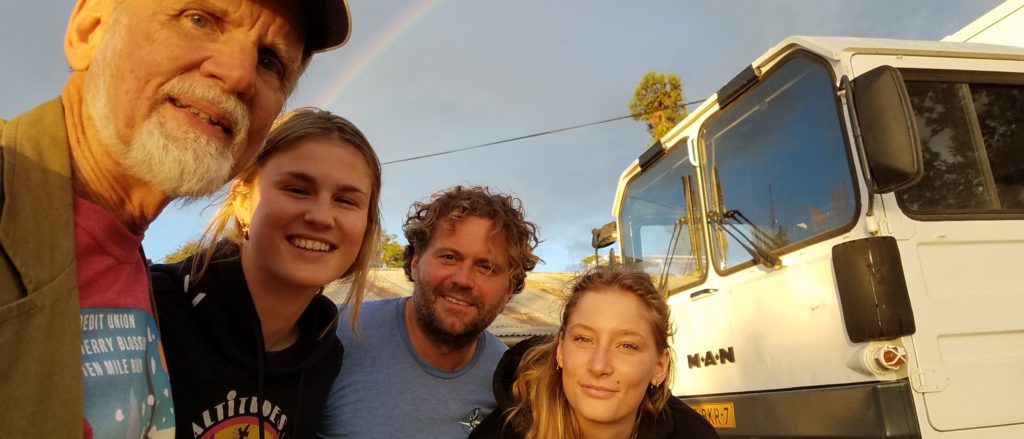 Kenya 2019: I Can't Wait to Do This Again (Bess Van der Sluis)
When I knew that I was going to volunteer with Mission to Heal in Kenya, I had no idea what to expect. I thought it would maybe be like the things on TV or like Doctors Without Borders, but it was different and such an amazing experience! When we arrived at the wind farm close to Lake Turkana, the big impressive mobile surgery trucks were standing there. We started our journey to Gatab, the most amazing village on the mountain.
From the moment we arrived, I got dragged to the labor room, and there was a woman was giving birth to twins. I could not believe my eyes! I remember I got goosebumps everywhere. The first week in Gatab was so special already! I actually can't explain the feeling I had after seeing the first operation. I didn't only experience the surgery part, but the part after as well. We slept at the house of a missionary nurse who lived there. The ladies of Gatab cooked for us every day which was really nice because we saw their way of eating. Besides that, meeting the tribe was amazing. We went to a Samburu* Wedding, and I didn't even realize this at the moment, but it was so special that I could join something like that.
What I really liked about the way Dr. Geelhoed works are his lessons. We all had to find a topic and then talk about the topic with everybody, so everybody can learn a lot of new topics. I've learned so many new things during these classes. The next place where we went was Loiyangalani, which was very hot. We met a lot of nurses there and it was really nice working with them. After Loiyangalani we went to Kurungu. The way to Kurungu was tricky because it rained so hard and one of the trucks got off the road. Everybody just came out of nowhere and started helping out, it was really cool to see. The place where we slept when we arrived was amazing, a real 'Kenyan' experience.
My experience overall was amazing and I can't wait to do this again, because it was so special that I can't really explain it in words. 
*a people group in Kenya