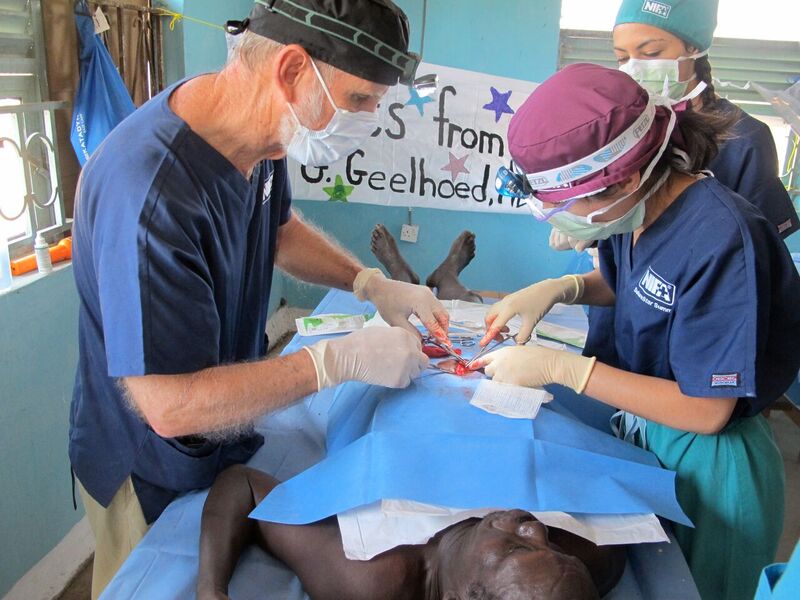 Fourth Year Medical Student: Philippines Mission
Read the account of fourth year medical student from George Washington University who volunteered in the Philippines this past February. The student shares a bit about her experience giving back on the mission:
I participated in the Mission to Heal Mobile Surgical Unit medical mission this past February (2016) in the Philippines. As a current fourth year medical student, I have been fortunate enough throughout my training to be a part of multiple medical missions and rotations with various organizations, including past trips to the Philippines, Peru, Kenya, and South Korea, however, this one was distinct for multiple reasons.
First of all, being able to transfer the Mobile Surgical Unit to various sites was a huge luxury. Normally with missions, we arrive at a location with a predetermined clinic or hospital, and are thus able to be fully functioning institutions on their own. Although bringing medical supplies can be helpful, for the most part, the physicians working there are fully trained and able to perform the work needed to care for their local communities. I had felt previously that my presence there for my own education and benefit outweighed the amount I was truly able to give back (albeit this is a relative statement given my current level of training, which I will touch on a bit later). However, since we were able to drive this surgical unit into remote locations which did not have existing hospitals, and bring with us a team of doctors which would normally not serve that region, we were able to provide care for people who would have not received it otherwise. That's what I believe the true, underlying goal of global work is, but one that is generally hard to achieve.
I also felt that this mission was particularly gratifying for me personally because it is the only mission I had done in the last two to three years, and thus I felt like I was finally at a point in my medical education where I had enough knowledge to be able to be of use to the team. It felt like after so many years of studying and training, I was able to actually understand, help with diagnosing and treatment options of the patients we were seeing, and this was particularly rewarding. Additionally, being able to work so closely with the local Filipino doctors and nurses was invaluable in understanding their culture and the way they practiced medicine with the resources that they had. I only spent two weeks on this mission, but learned so many life lessons I will carry with me throughout my career, and definitely hope to be lucky enough to be a part of another Mission to Heal mission in the future.