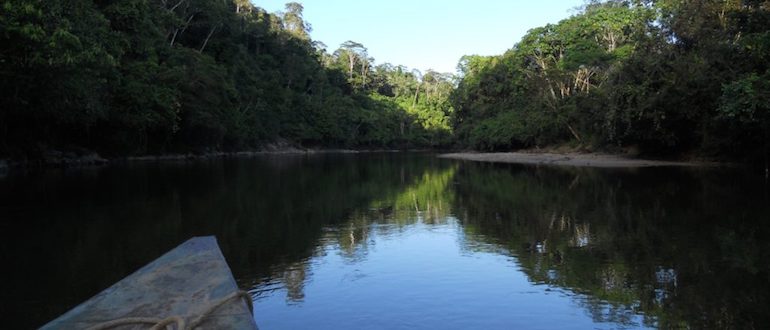 Ecuador 2017: Reflections from Team Member Eric Beane
I Don't Get Out Much
by Eric Beane
Let me first preface by saying that I don't get out much. 
What I mean is that I never travel out of the U.S.  The only time I crossed the border was when I took a cliché college trip to Tijuana, Mexico over 20 years ago and even that hardly counts as international travel.  Other than that, I typically stay well within a 50-mile radius of my house.  In general, I only commute a total of 2-1/2 miles a day during the workweek. 
So, when I say that I don't get out much that is not an understatement.  I also do not have any formal medical training.  However, I have taken all of my prerequisites that allow me to apply to a physician assistant program.  I have also volunteered well over 1500 hours in various medical settings.

Luckily, I came across the opportunity to travel to Ecuador with Dr. G and Mission to Heal.  I really didn't know what to expect or how to approach this extreme prospect.  All I knew is that it sounded amazing and I would probably never get another opportunity to do something like this ever again.  The decision to go was an easy one to make.  I couldn't afford to miss all that I had to gain from the trip. 
At first, I had all these thoughts running through my mind about what could go wrong: getting lost, safety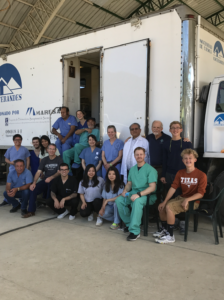 trepidation, food quality, running out of money, having very little medical knowledge, etc. 
What I ultimately realized was that my preconceived notions of concern for my welfare were just merely projections of fear of the unknown and were not accurate in any sense.
Amongst Mission to Heal, I met a diverse group of really great people from all different types of education and medical backgrounds.    We all shared the same desire to selflessly offer hope and resources to anyone we could possibly impact throughout our entire trip.  Everyone was genuine, sincere, and extremely welcoming.  I never felt that anyone ever looked down on me for not having the same depth of medical training as a lot of them had.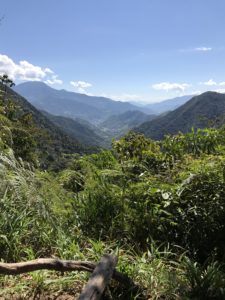 Ecuador was amazing!  The culture was very rich and it was apparent from the beginning that the citizens of each respective city, town, and village that we visited all relied heavily on each other socially and economically.  Every citizen had their place in their populace and each of them contributed through their respective trade.  I observed a continuity of family-centric culture.  The country was picturesque and brimming with life.
When we arrived at our final destination, we were greeted with a customary Shuar tribal ceremony.  It was obvious that even though there were no words, the ceremony of dance and chants was a celebration of life and hope.  The Shuar accepted us with open arms and trusted us with the wellbeing of their men, women, and children.  This was a completely new chapter in my life and I felt confident, proud and very emotional at the heaviness of the reality that I was exposed to.  We were the givers of hope and relief. 
I never saw one patient hesitate from fear of receiving an operation or medical help from a total stranger who couldn't speak their native language.  We were able to accomplish what we set out to do and it was one of the most satisfying feelings that I ever felt.  This was true example of compassion and kindness for humanity and the best part was that nothing was expected in return.  The Shuar did, however, graciously offer us whatever limited resources they had, to show their gratitude and to further the notion that we all rely on each other, collaboratively.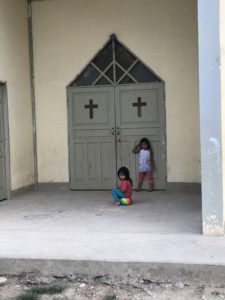 When our mission was complete, we took a little time to tour the Amazon jungle.  We visited the beautiful Podocarpus National Park.  There, we hiked as many paths as we could.  We were able to observe the remarkable Leafcutter ants and even showered in the enormous La Ponderosa waterfall.  I was able to tap into my inner child and satisfy as many curiosities as I could fit into our four-day nature excursion.  I cannot say enough about how grateful I was to learn so much from Dr. G.  His extensive knowledge of so many things was fascinating and refreshing at the same time.
Parting ways with the Mission to Heal team and departing from Ecuadorwas bittersweet.  Even though I missed my family back at home, I knew that I would miss my newly made lifelong friends when I got back to the U.S.  Even while writing this reflection I can say that a part of me is still in Ecuador.  I am completely thankful that I took this opportunity to venture out of the United States, experience a different way of life, join forces with the Mission to Heal team, and provide whatever resources I could to help fellow mankind in need.  Thank you Dr. G and Mission to Heal.