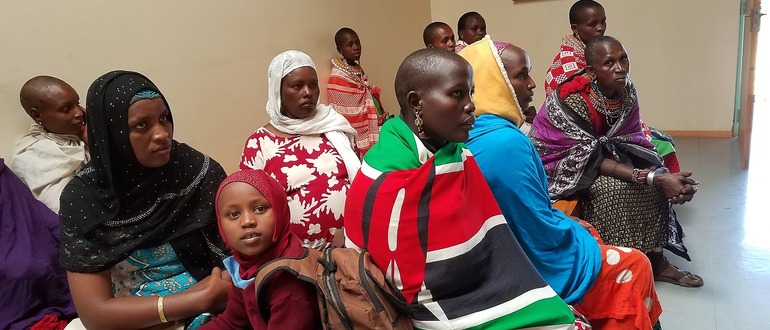 A Day In The Life: Mission in Uganda
The following is a first-hand account of M2H's training camp in Pasilla, Uganda, written by Dr. Geelhoed in March 2019. This journal entry details the tutorial sessions Dr. Geelhoed led. Read on to learn more about a typical "day in the life" looks like with Mission to Heal:
The trainees of Pasilla accurately identified M2H as not a "Surgical Camp" designed for foreigners to do high volumes of routine operations, but a once-in-a-lifetime opportunity for them to learn advanced concepts and techniques.
I discussed thyroid mass lesions from cysts to multinodular goiter to Thyroid Hyperfunctions as in Grave's Disease, one of five forms of excess thyroid and Hypothyroidism and Cretinism in Central Africa, its management and prevention. It elicited some good questions and now they are eager to have me pick out a couple of patients and guide them through thyroidectomy.
The clinic today was twice as big as yesterday and promises to be twice bigger tomorrow. The eager doctors, Dr. Kiyra and Florene, joined Dr. Broime who is primarily interested in pediatrics, and we had all three MBCHB (the bachelor's degree in the University that entitles a GP to be called "Doctor").
We had lots of others such as hemorrhoids and fissures and breast lumps and I suggested that we were taking care of the "Thyroids" today –I did the Thyroids, and Brenna did the Hemorrhoids.
We did several salvages. One was a big man who had a fever and cough and night sweats, and he had produced sputum and lost weight. He is HIV seropositive which tips him into AIDS as a diagnosis. Let's find out what the Z-N (Ziehl-Nelson) stain shows and if there are SFB (Acid Fast Bacilli).
The one obvious phenomenon is how prevalent complicated malaria is and also how advanced the HIV epidemic is here. Even though there are lots of "ISS patients," the term for HIV on AART (Highly Active Anti-Retroviral Therapy)–a gift from the Millennium Development Goals, the complications were many and not all of them should have been treated with triple antibiotic therapy for a non-infectious cause.
We're working out our 2021 schedule, but applications are always open for volunteers. Learn more about our volunteer program here.