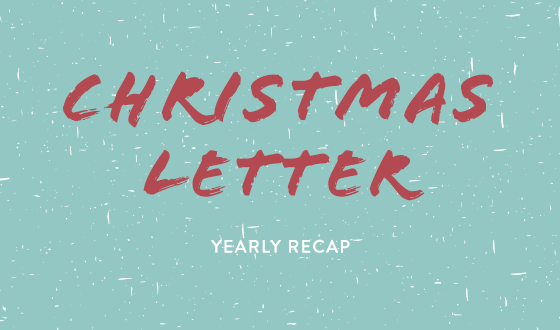 Christmas Letter | A Yearly Recap
From Doc G's annual Christmas letter, recounting 2015 happenings:
Merry Christmas from Maryland!
2015: A year of the mobile surgical unit
From Midwest retrofit to Long Island to Derwood to Grand Rapids to Chicago to Long Beach to a transpacific arrival in Manila for its inaugural launch. And from there, making M2H medical missions to Malawi, Nandi, Kenya, Palawan, and the steppes of remote Mongolia.
I have promised each year to send a much shorter annual letter in the thematic list of years, each reviewed with some central feature. Last year was 2014 "the Year with a Hole in It" reflecting my virtual absence for a month during my first-ever hospitalization for a (Lofa County, Liberia-acquired Ebola-epicenter febrile illness of) cerebral malaria comatose AWOL period in the middle of it. Each prior year had much more upbeat theme including most all of 2014 despite its interruption that led to the illustrated annual letter of such volume that it could not be sent except by special techniques that could transmit a letter of hundreds of pages and millions of bits. The heft of the 2014 letter may have chronicled the events of its thematic year in detail for accuracy, but may have imposed too high a burden on the reader during a season when time is more precious than at many other points of the calendar. Besides, the heavily illustrated last year's letter could not be delivered through any normal Inbox, even with many of the photos detached. So, I had promised myself to make a precis' of 2015, and its quite tangible emblem of the year is now rolling off "The Pacific Highway" transport ship in the Philippines. The M2H MSU will serve as a focal point of 2015, as it is primed for action as we join it in the last days of December on a global circumnavigation series of missions once again.
CIRCUMNAVIGATION MISSIONS | 2015
January-Malawi-Kenya-Philippines:
Launched on Boxing Day following Christmas rendezvous, our first missions of 2015 were in Africa, beginning in Malawi. I had previously visited Kabadula Community Hospital in hopes of teaching the local nursing staff in upgrading their medical and surgical care as the only facility within this poor province which contains no doctor. With me were ten Calvin College pre-medical students who had the intensive immersion into this transformational learning, each delivering multiple babies, caring for the endemic malaria with which I could assure them that I was quite familiar, and operating for the first time of their very excited lives.
I was joined by my Philippine plastic surgical colleague Rico Nebres and anesthesiologist NY, trebling the physicians in the province and the only specialists ever to grace Kabadula in our attempts to upgrade care. Many of our resources in supplies brought in and especially skilled manpower may have been squandered by those who will have to carry on against the burden of disease and ignorance. These health care and education skills were hoped to be indigenized.
Occasional runs through the rainy season bush, visits to the southernmost of the Great Rift Valley lakes, Malawi, and a brief tour through the remaining wildlife not already eaten by the Malawi locals were climaxed by celebrations in tribal dances put on for the benefit of the nascent health care practitioner/students of medicine.
With most of the students departing from Lilongwe for return after their Calvin Interim Course of which Mission to Heal is an accredited institutional center, I continued on with several students and the plastic surgical team to Nairobi from which we flew into Nandi County Kenya, the home of the distance runners of Kenyan legendary fame.
I met with each of the local health care service providers, noting again that there was not one practicing physician in the whole of the Nandi County in which we had hoped to provide instruction and encouragement for the plans to build a new hospital in the land of the Boston Marathon champions. We saw and evaluated hundreds of patients, and with only the two pre-med Calvin students and with two Kenyan freshman med students younger than the pre-med US students for reasons of the difference in educational systems of the UK-model training system, we did well over a hundred operations in just a few days.
We also traveled to Litein for the more successfully indigenized former AIM hospital among the Kipsigi-speaking peoples and operated there as well as conducting Grand Rounds for all the community staffs. We toured the tea plantations and one of the tea factories to see the economic source of the community—the largest tea producer in the world—whatever myths are made of China and India. We were entertained by performances by the orphans of Litein each wearing a "pillow case dress."
My birthday was celebrated in the kind of setting I always enjoy—on safari in a luxurious tented safari through Masaai Mara. The natural history of Africa, as it once was, is endlessly inspiring and beautiful in its reality-based unsentimental immediacy, and it is always fun for me to take on my real profession, that of the natural history safari guide scout.
I had also visited the new University Hospital and Medical School under construction on the estate of its patron and sponsor, the former Kenyan President Daniel arap Moi. The faculty there had hoped for my return in the coming year, but the alleged completion of the Nandi County Bethel Hospital which we would have inaugurated in January 2016 with a Marathon Race and Mission will not occur as the foundation stones we dedicated on our January visit is as far as these plans have got. One of our M2H goals in Africa is to bring such aspirations and reality achievements closer together without dissipation of scarce resources and the relapse into colonialism of total dependence on foreign donor aid and skill, with free expert care expected to be dispensed in perpetuity. From the African component of this circumnavigation experience, we can draw many of the cautions on dealing with a developing economy's ethos of expectations in Malawi and parts of Kenya, and then the successful examples of "graduation" into indigenous care can be provided by the next stop in Mindanao Philippines.
As the last of the Calvin pre-medical students flew westward from Nairobi, I continued eastward via Doha Qatar and on to Manila, for the Asian chapters of this circumnavigation series of missions.
This will likely be my final visit to Edwards, South Cotabato, Mindanao, to the place once inaugurated as TECH, Tiboli Evangelical Clinic and Hospital, when I had helped launch this once-a-year surgical clinic with a family of Philippine doctors and their sons who were in primary school. I have made annual trips to assist further development into what is now a fifty-bed hospital, constructed without debt, and well-equipped with the supplies we had helped collect and now under the inaugural leadership of the young son whom I had helped do his first thyroidectomies, now taking over in our "commencement celebration" at the conclusion of our week of operating in which I could scrub in to assist him on over a score of operations he will now be carrying on.
Concluding our work in Mindanao, we had a brief afternoon excursion on our one leisure day as I visited again the Seven Falls in the rainforest and could Zip Line over the vast volcanic chasms choked with tropical vegetation as backdrop to the spectacular waterfalls.
I flew back through Manila to Palawan, traveling south this time to SPPH—the Southern Palawan Provincial Hospital. The enthusiastic reception by the staff and Medical Advisor to the Palawan Governor, Dr. Cagape, who has known me since my first inaugural visit over a decade ago (before "TV's "Survivor" made Palawan a UNESCO "World Heritage Site"!) continued through the scores of daily operations and into the discussions that have now culminated in their being the inaugural site for the M2H MSU deployment with the large Calvin Interim group I will be leading from the coming 2016 Boxing Day launch through all of the Philippines over the succeeding nine weeks.
February: Palawan, Luzon, Philippines and Re-entry to Wintry Derwood and DC
I could run at dawn on daily Pacific beachfront roads along Brook's Point and watch the sunrise from the Philippine Sea. As always seems to coincide when I am operating in a goiter-endemic area, I found and fixed several salivary tumors including three parotid gland tumors. We made an excursion into the thermal springs of this part of the Pacific "Rim of Fire" dampened by the rainforest sprinkles as we sat in natural "hot tubs." We could "OD" on seafood orgies fresh from the fishing boats in the harbor. And we could make the plans for the M2H MSU traveling to all the previously inaccessible remote Palawan points we had discussed for decades as sites to which we had hoped to carry care.
In completing my Philippine tour by accompanying Jun Garcia on a long drive up through N. Luzon (site of our second month in the coming year with the M2H MSU) we visited the Hundred Islands site of very ancient Philippine geology and attended a reunion of his medical school graduating class on his first-ever return to Dagulan in thirty years.
I flew from Manila to Narita in Japan to board the 787 Dreamliner to fly in luxury "over the top" watching the outside temperature over the poles reflected as a very frigid negative number, which then was beat by the still lower temperature on arrival at Boston Logan International Airport. After wintry weather delays, I was on the last flight out of Logan before it closed for three days due to iced-over conditions—welcome home from the Equatorial Tropics!
Re-entry into the Derwood and DC environment was not more hospitable. I had arranged for remodeling of many features of the house and Game Room in my absence, some of which were postponed since the ground had frozen and could not be thawed by heaters. The furnace was running as paint was drying on the inside cabinetry installations and the full tank of fuel had run out, so the house was cold and no fuel delivery trucks could make it up the drive to re-start the furnace. It was a record cold Valentine's Day, setting a 119-year low. Jim Graham-Yooll rescued me with five trips to the Gulf station filling the diesel fuel tanks to pump into the re-start of the furnace. Into this not necessarily so hospitable homey environment, I was going to welcome a house guest, as a snowy winter wonderland closed schools and offices. It is too easy to forget this winter since I was absent for much of it in warmer climes, but the end of the year in balmy December might bring thoughts of global warming if the first part of the year was missed or forgotten.
March: a month of mourning as my good friend Edgar Rodas dies
As the deep snows around Derwood brought the deer up to my Bay Window to browse the rhododendrons, it was a sad time in Cuenca Ecuador as Edgar Rodas died, pioneer surgeon of Mobile Surgical Missions, former Minister of Health of Ecuador, and good friend with whom I have exchanged frequent visits.
The firm grip of winter subsided after the ironic "First Day of Spring" Blizzard, and I was finally able to run the Needwood Trail at the prescribed time of the Spring Peepers emergence from the mud under the iced over pond to announce the hoped for arrival of spring in their amplexus.
There were visits from Amy Fiedler now completing her cardiac surgical residency at Mass General who came to talk about the role of Mentorship in International Health programs, detailing her experiences with me as an undergraduate, GWU medical student and more recently as a Surgery Resident on series of five missions she had done with me. Hudson Moore family including Joseph Wood came for a Washington tour and we made plans for future runs including the Nandi Kenya M2H benefit race, now mooted. We gathered often with the neighboring Graham-Yooll family as they helped in many of the M2H arrangements. Another frequent, though conflicted, visitor to Derwood had described her hopes for M2H missions and transformational experiences while in circumstances of living with a nuclear family of ten sibs in Virginia and anxious prospects for graduate school, which could not be confirmed. The dynamics of this situation devolved as she made frequent trips to Reno to which she moved in the fall after many of the misleading details of her complex story were disproven.
April: Spring finally arrives as I travel to Texas, run the Cherry Blossom Ten Miler, attend the MMHOF in Ohio, and the Shenandoah
April, not a cruel month, saw spring reluctantly arriving as I left for Easter in Texas at the Port Royal beach condo that Michael and Judy and the boys have bought on the Gulf barrier islands at Port Aransas. I could run along the beach as the boys played their increasingly professional games, which they also record on their GoPro. We returned by way of Pier 99 and could see the carrier Lexington and watch big oil tankers arrive into the Corpus Christi port. The boys would be finishing Rudder Middle School in spring and starting Marshall High School in late summer.
A high point of each April in Washington is the blooming of the cherry blossoms and the highest point in the glories of floral DC is the running of the Cherry Blossom Ten Mile Race under the pink canopy of their bloom. I was certified as a "Two Century" runner having logged over twenty consecutive CBTM races, and I celebrated with Imme Dyson and the Duttons. As painters completed their spring clean-up of Derwood, I toured the Kenwood Cherry Blossoms and left for Toledo and the ceremonies of the Medical Mission Hall of Fame. I addressed the Students for Medical Missions symposium and then visited Russ and Fran Elwell in Mayville New York as their daughter Gretchen prepared to accompany me to Mongolia in summer.
On return to piedmont spring time, I hiked Shenandoah's White Oak Canyon Trail to see spring come up the mountain one hundred feet per day, and I supported some of the exhibit events in the DC area which Bethany required, as she had no driver's license among other mysterious irregularities in her dissembling. I continued running and working with one episode of a shaking chill for which others insisted I be checked at GWU ER, only the second time I had been seen as a patient in a long and healthy life, but with the severity of the ICU episode that occasioned last year's "Hole in the Middle of the Year" upon my return from Liberia with malaria, I had a complete workup for what turned out to be simply a URI from trail-running Derwood through the pollen-laden spring air.
May: a month of premiers—of the movie's screening in Grand Rapids, the M2H MSU rollout on campus, and visits to Camp Black Bear, PA, Lake Michigan and Mayville
Our hunting camp at Smoke Hole near Peter Mountain in Dauphin County PA has morphed into a plush retreat with all the volunteer labor of real designer/builders. We inaugurated the camp in a successful spring turkey hunt with the founding four of us as we made plans for return to Camp Black Bear in the fall for the bear hunting season. Two of the other founding four would not be hunting on that November opening day of bear season, as Dave Buckner died in his sleep of unknown causes only a year after his retirement to be enjoyed in increased hunting trips. Rick and I sat next to each other at his memorial service, and only a week later Rick was incapacitated for a time by a stroke. Craig Schaefer, and my son Donald were looking forward to a November wild boar hunt in Georgia, and each of them were unable to do so, Craig by reason of a cervical spine operation and Donald by a startling thromboembolic stroke from his biologic aortic valve in place for ten years before it abruptly began wearing out. It has not been a good year to be among the very close group to call my hunting buddies.
A big week in mid-May had been well-planned for multiple inaugural events around M2H, the MSU, Calvin College and a movie premier. The MSU had just started its retrofitting with the logos and preparations for its use as multiple self-supporting operating rooms, and it was displayed on Calvin College Campus at the time of the Spoelhof dinner of college supporters. The following evening with multiple guests coming for the event which filled the Celebration Cinema, the premier performance of "We Are the Ones" was shown, the first time I had seen it on the big screen, and we had a book signing and an M2H reception around this event. The following day, a CME symposium on Medical Missions at the Prince Conference Center featured a dozen of my returning medical mission college volunteers, a number of them now in medical school, and several presentations by me for the Kent County Medical Society's CME programs. We continued on to a day at the Lake Michigan beach at Holland as the Vryhof sons were returning to George Washington and Washington University medical schools respectively.
On return from Michigan to upstate New York, I again visited the Elwells for an elk dinner and on to Flight 93 Memorial in rural Pennsylvania. I achieved my "Trusted Traveler" Global Entry pass and attended a number of special events in Derwood and DC. Notable among these was Fred Graham-Yooll's 83rd birthday party for which special dress was in order. We also visited a Damascus horse farm and saw a ten-day old filly. A high point came with Michael's arrival to attend an APTA conference at National Harbor, to which I could deliver him after venison burgers on the Derwood deck, and then a run from Gaylord's over the running trail that crosses the Potomac on the new Wilson Bridge.
June: Four Geelhoed Boys tour DC on Matthew's birthday trip and steady summer running as I fly to San Antonio for Harken wedding
I had hosted Michael's visit for his APTA week, but it became a wonderful coincidence that Donald would be accompanying Matt on a school safety patrol tour of DC at the same time. A lot of events were celebrated simultaneously—Andrew William's high school graduation, Matt's 11th birthday, the four of us Geelhoed Boys' being re-united at the Basilica where the tour of DC began, and our visit to the Mall on D-Day's anniversary, where Michael and I met Bob Dole as we waited for Donald and Matt to come to the Lincoln Memorial. I brought Michael on to BWI and returned to rendezvous for dinner with Donald and Matt and busloads of Florida pre-teens. I brought many of them to the A/C Air and Space Museum and had bought tickets for the IMAX "Age of the Airplane" and a high point of the tour for Donald was to have the three of us Geelhoeds pose next to the original self-portrait of Rembrandt van Rijn, artist of the "Man with the Golden Helmet" in the National Gallery of Art making the fourth "Geelhoed."
As summer set in with its customary heat, I had worked on several forthcoming events, and became a corporate client of Turkish Airlines, to allow us to fly with extra supply bags, to make itinerary changes without penalty fees, and to provide an overnight stopover in Istanbul for those of our Mongolia mission who had never visited Turkey before as I could guide them down to the Aya Sofia and Blue Mosque on our return from this summer's missions to set up next years' several months deployment of the MSU in remote Mongolia.
I had enough of the usual techno glitches in the freezing up of one of my high capacity external hard drives on which all my videos and images and texts had been stored, locking away all such data with the loss of the subsequent replacement as well. I then purchased a new Surface Pro 3 professional tablet to replace the laptop with its curse of the wondering cursor drift, and have only now started to use the tablet, on which I am preparing this much briefer and less illustrated year-end letter than you have seen before, since I have uploaded edited and unedited images organized on line for your viewing (www.yorkphoto.com access gwg@gwu.edu) as well as my usual photo albums of prints, numbering 14 volumes for 2015. With the consistent plague of lost data in devices that go as obsolete as floppy discs or lock up the well-cataloged archival material to be irretrievable, I may need to shift to one of the myriad of "clouds" hovering overhead in some giant servers in the age of Big Data.
I went to San Antonio for the wedding of Lizzie Harken and David Wood and met with all the best of what is now the senior generation of the Harkens and the Moores and Levins, and self, included. The twins were going to celebrate their birthday in Virginia, so we saw them off as Michael led us on a bike ride along the San Antonio River to the Mission Concepcion. We attended the wedding and reception and events around it in a very graciously hosted series of events, before boarding an eventful series of flights to return to DCA.
July: the twins' birthday on a climbing wall in Centerville, VA and the M2H MSU debuts at the 375th Anniversary of the town and church of Southold Long Island before returning to Derwood to pack out the basement of supplies for future missions
The now-teenage twins had their birthday celebrations in Virginia, where we celebrated on the climbing wall as the boys scaled the rock faces in Centerville. They went back to a summer filled with their sports and travels as I hope to be able to carry them with me at some future time to the areas of the world to which I would like to introduce their keen observations. I had a nostalgic final meeting in DC as we walked the mall on the Fourth of July weekend and I returned Bethany's items that she had left in Derwood as she pursued her own critical choices.
Summertime brought endless raspberries to the Derwood woods and I picked a few for breakfast cereal toppings while packing up for a historic event in Southold Long Island. I flew up to Islip and then rode to Southold to rendezvous with Larry Gerbens and Jim DeGraaf who had driven the MSU and its large trailer displaying the M2H logo to the First Church of Southold—and they do mean "First." The founding of the town and church occurred simultaneously 375 years ago, and M2H was the commemorative beneficiary. We had the MSU as a centerpiece of the Founder's Fair and received the commemorative souvenir of "The Calling"—the original triangle used to summon the faithful and town residents to earlier common cause. I had a chance to drive the rig back from Long Island through Manhattan to arrive in Derwood, where we loaded the trailer with all the mission medical supplies to be off loaded at the UT MMHOF Distribution Center in Toledo before the MSU went on to Holland to undergo the complete retrofit by EV+ emergency vehicles to completely equip the multiple OR's and power sources for readiness to be sent forth into the world that lacks the facilities and skills to care for many of their health care problems.
Summer visitors included some from Ghana to see the MSU and several who are preparing for the forthcoming Mongolia medical mission. I taped "The Recovery Room" as an ACS podcast interview with my friend Rick Greene, and "We Are the Ones" became available for private screening as it was being introduced in film festivals. I met the new incoming University of Toledo President Sharon Graber at dinner in the DC Army/Navy Club. I would visit the Brothers' Brother warehouses in both Virginia and Pittsburgh HQ, the latter in November as I participated in the Three Rivers Film Festival for the S Sudan movie and book signings at the premier screenings. I assembled medications and pulse oximeters from AmeriCares and many surgical supplies from several sources in preparation for the world-wide tour of the MSU as it would be sent across the Pacific before year's end.
August: Inaugural M2H mission to through Turkey to "UB", capital of Mongolia and remote locations in steppe provinces
A second M2H global mission brought us beyond the far side of the earth and back again on our inaugural medical/surgical mission to Mongolia. We left on Turkish Air through Istanbul and Bishtek, Kirgizstan to arrive in Ulaan Bataar, the Mongolian capital, and then set out directly over the vast steppe to Bayankhangar province. Mongolia is about the same size as Alaska and in part of its vast fenceless terrain it looks like it as well, with glacial braided river run off from distant Central Asian mountains and a vast plain at over 2,500 meters elevation. Not quite three million people are outnumbered by the sturdy Mongolian horses, the kind that gave Genghis Khan the mobility to ride over all of Asia and most of Europe in assembling an empire twice the size of the Romans at their height of power. Those workhorses gave Genghis Khan the mobility and also the fermented mare's milk, arrag, to sustain his marauding armies, but he had two more features that made him Time magazine's Man of the Millennium. He assembled alliances after subduing opponents and this was called in the title of one of his biographies "the advent of modernity" in statecraft. Most things from the UB international Airport to the Central Plaza and Parliament in the capital and his enormous equestrian statue commemorate him; but still more, he is the progenitor of more members of the human race than any other species to attempt to rival him. As many as 20% of all Asians carry Genghis Kahn's Y-Chromosome DNA! This may provide one clue on how, besides the three manly arts of Mongolia celebrated in the summer festivals—horsemanship, archery and wrestling– he attained and maintained his alliances.
We were joined by the same superb plastic surgical skills and anesthesia support that had accompanied me in Africa earlier in the prior circumnavigation, and Rico and NY operated with us for the first week in Bayankhangar. Each day we operated on a dozen patients while seeing ten times that number in "Consultations at the OR Door." I had delivered a large amount of surgical supplies and arranged with the Governor the arrival of the MSU for next summer's deployment throughout the more remote parts of this "Outer Mongolia" province. We absorbed the culture of the hardy Mongolians almost half of which survive the nine months of winter at -40* C=F in felt conical tents on the steppes called "gers" (="yurt" in the Russian of their former occupiers.) The hardiness of these resourceful people under the oppression of the natural environment and a sequence of invading occupiers is a source of pride for the descendants of the Great Kahn, and they were warmly hospitable to their American guests who surprised them by assisting them to do operations never done before in the provinces—such as thyroidectomy and prostatectomy, not by taking over, but by helping them so that they could do these same procedures after we had left. I did multiple Mongolian TV interviews with the promise to return with the MSU next summer. This coming graduation was celebrated with multiple series of vodka toasts, with the clear alcohol drink carrying the brand and logo of, what else? Genghis Khan!
In a very long convoy across the steppe in special SUV's with which we forded streams and navigated where no roads were apparent, we saw the distant totemic mountain of the Mongolian people, Mount Otgon, the nation's highest snowcapped peak. I would be presented later with an original painting of this mountain by the MP of Zavkahn, the next province into which we arrived to camp out in a ger.
The capital of Zavkahn is Uliasti, where we would operate for the next weeks, from our gers nestled in the imposing mountains around the town, which were dusted on several days with August snowfalls. We made rounds and assisted in their own operating schedule while conducting very large outpatient clinics from which we selected multiple patients to add to the operating list. These included the first-ever prostatectomies in the province and a very large neurofibrosarcoma in a patient with von Recklinghausen's syndrome or neurofibromatosis.
Following the collaborative operations, we were treated to another round of celebrations which included the famed Mongolian folkloric "throat singers" accompanied on horse-head fiddles (so emblematic that each Mongolian household and office is required by law to display one) and an endless round of feasting and vodka toasts, the later ones quaffed around a large bonfire outside our ger. I had thought that this ceremony and the gifts each of us received were our Uliasti farewell, but after morning hospital rounds, at which it was difficult to keep our team upright and awake, we ourselves were rounded up to join the whole hospital staff with still another feast and toasts, before our dizzy group was packed out of the ger to travel to the furthest margin of Zavkhan province and our next hospital venue.
Along the way we were taken to another kind of vast Mongolian terrain, and we drove from the green steppes of nomadic grazing herds to the Hurksuck Desert where we climbed over the shifting dunes of windblown sand. A fascinating bit of geology showed the Hurksuck River emerging from under the desert dunes and flowing in a slow shallow course of only three miles before disappearing underground again. As we had explored this desert scene by afternoon daylight, newly experienced also by our Mongolian colleagues and drivers, we pushed on over the steppe at night under vast canopies of galaxies not dimmed by any light pollution from below, heading well after midnight to Tontsongel, our penultimate Zavkhan venue.
The town was once a "planned community" under the prior "socialist era", built for ten thousand resident workers around a large lumber mill. A hydroelectric dam supplied the power to a large sawmill, boarded up nearby in idle ruins. The deforestation of the nearby mountains was nearly completed and the foreign market for the lumber collapsed with the Soviet dissolution, and no way to export their wood products, so the three thousand residual population was unemployed and abandoned. It is a picturesque sight, with the inter-mountain impoundment of the large reservoir, looked over now at one of the few months when it is not frozen solid, and landlocked salmon alleged to be swimming in the river below the dam spillway. We checked into the unique hotel—remembering that we were here during the best weather of the year—to find it had no indoor plumbing or water supply. I can imagine, and therefore have no need to experience, a winter time excursion in the dark out through the drifts to the outhouse at minus 40* C which is equal at that frigidity to minus 40* F.
I was formally introduced to the hospital staff and its director and in turn introduced our team saying we were here to help them and not to take over, but with what particular efforts might we best be able to assist them? The staff smiled, and nodded, saying they had lined up many hyperthyroid patients for thyroidectomy, then each of them vanished, as a visiting American surgeon gave them their only chance to leave the confines of this collapsing frontier town. I was alone with the students of our own team as hundreds of patients were lined up to have me examine and treat them. Only one of the scores of patients alleged to be hyperthyroid actually was, and of her, there was no doubt. She was so floridly hyperthyroid in uncontrolled thyrotoxicity that any procedure whatsoever would have precipitated lethal "thyroid storm", especially an attempt in a single operating room under local anesthesia without anesthesiologic monitoring or antithyroid drugs without an ICU for her unlikely recovery from such a misadventure. So, I canceled the first and only operation booked for us in Tontsongel without anyone to teach and treated the single pre-op patient maximally medically. I pointed out to the students that this was the most obvious "lifesaving procedure"= canceling an ill-advised and completely unprepped operation!
In the clinics that followed I saw many patients with classic "at a glance" diagnoses, including one of a child with bright blue sclerae, found to have osteogenesis imperfecta. For a number of other patients with advanced obvious disease, their best hope was referral and we set up several to go back to meet us in the capital at UB and its teaching hospitals. With the added time at leisure from completing clinic without operations, we explored the town and surroundings. We climbed the rocky hilltop overlooking the town in one direction and the impounded river as I made the request to try to pursue the alleged salmon or taiman. When the Mongolians learned of my interest in hunting, there were multiple promises to accompany me on hunts for Ibex, lynx and even the Marco Polo sheep. I had heard many such promises before in many different venues. But the town mayor of Tontsongel heard of my inquiries after the salmon, and we were instructed to wait while a group of staffers brought us to the dam and spillway and several spinning rods were furnished, along with a corresponding number of cases of beer and vodka, of course. It was pleasant casting into the cold clear waters of the Mongolian remote highlands, and as a bonus I actually got to see the fish, which were a species of salmon unfamiliar to me.
My next request was even easier to fulfill—I had seen on the hillside overlooking the town a statue of a Buddha overlooking the town and we went to see it. It was a gift to the town from the Member of Parliament who had entertained us so well in the ger at Uliasti and had presented us each with gifts including my painting of Mount Otgon, since his mother lives in a ger at the base of the hill which the Buddha overlooks. She and her whole family had invited us to the ger for dinner of special dumplings and choruses of vodka toasts in honor of our having volunteered in Zavkhan province which had received few outside visitors and were looking forward to our return. As in the case of the Bayankhangar province, I later discovered the daughters of each of the MP's for these provinces are each in Washington DC at the Mongolian Embassy through which many of these local arrangements had been made.
When we had packed up for the long drive from Tontsongel toward the UB capital, we had arranged to stop at several sites of interest in the wide open spaces where the road was being constructed but had not yet been completed One was the Chukhart River Canyon, a deep chasm with a river bed that seemed to have been cut by ancient lava and now was dammed by a glacial moraine. This picturesque canyon is the site from which the largest fish in Mongolia was taken, which sounded to me by description to be a sturgeon-like fish, although they did not recognize my description of the roe as caviar. They were sure I would want to know that it was an American who got the record of a specimen over two and a half meters long right in the canyon river we were overlooking.
We went on to Karakorem, which had once been the capital of Mongolia under Genghis Kahn's grandson, before his son, in turn, Kubla Kahn, moved the capital to Beijing where he hosted for nineteen years in his court a Venetian merchant traveler named Marco Polo, who never wrote any of his travels and discoveries, but whose tales told to a fellow prisoner after his return were written down to describe the wonders of this unknown eastern empire that introduced the Orient to Europe. It was at Karakorem that the residual ornate Buddhist temples of the Elanazu Monastery were visited. The mythology and imagery are very like that which I had seen in the Himalayas on multiple travels in Ladakh and Himachal since this was the site of Tibetan Buddhism, not at all akin to the lesser pathway Buddhism of Southeast Asia and China. I was also intrigued after touring the artifice of the stupas of these gompas to see the natural history of the golden eagles "weathering" on their tresses in the sun. These are the "Birkut" used by the "eagle hunters of Mongolia", special trainers called the Birkutsi who pursue wolves and even bigger prey on which they set loose their trained golden eagles. The Birkutsi are also the hunters who are masters of reproduction to whose advice barren women have gone in search and are reported to have given birth after even advanced age—I find hope wherever it can be searched out!
On return to the Ulaan Baatar, the first five-star hotel in Mongolia, we might have been nostalgic for our ger, but used this base from which to tour several sites in and near the capital and complete several official functions. We walked about the central Soukbataar Square under the heavy-lidded gaze of the enormous statue of a seated Genghis Khan at the Parliament, and toured several museums and points of interest. Standing atop a small hill a hundred kilometers outside UB is an enormous (the adjective for everything about the man, this being the world's biggest) equestrian statue of the mounted Genghis Khan and I was able to climb up into his horse's mane to look down on interesting groups come to admire him. One was a wedding party in full dress and another was a fit group about to launch a long distance bike race—an ideal environment in which the steppe can be bordered by a mountain on the horizon which remains "always a day away." I again admired the Birkuts, this time tethered adjacent to giant condor-like vultures, each trained by my new heroes who hunt big game with birds rather than bird dogs.
I operated in the second National Hospital, doing a thyroidectomy and visited also with Dr. Sanderlin, the head of the National University Department of Surgery and also the WHO GIEESC whom I had met in Trinidad, as she asked for several lectures and specific sites to be visited upon my return with the MSU next summer. We also made an appointment in the US Embassy to discuss help for the entry of the MSU on our next visit and potential airlift capability from the military attaché. In a very formal and wonderful farewell dinner, our Bayankhangar MP host thanked each of us and welcomed our return with the next visit to still more remote parts of his province made possible by the MSU in its inaugural Mongolian tour.
As an advantage of my Turkish Air Corporate Club pass, we flew once again through Bishtek to Istanbul where we could regroup in an overnight stay. In the morning, I gathered up those who had never been to Turkey and commandeered a taxi for a morning in which I guided the group around the Golden Horn and the Blue Mosque and Aya Sofia. Since I had been here frequently several decades ago, Turkey had become a NATO member and much of the ancient walled city is now overshadowed by international luxury hotels and remarkable development. In the course of the Mongolia mission, Harold (Bill) Neal, an ELDP classmate who with his son AJ had made this their own inaugural medical mission, and we discussed M2H development, including a later meeting in New York in the first of December and still later development efforts that will entail visits to Prague, where Bill lives, Albania, and Doha Qatar.
Re-entry was complicated only by the disparity between my breezing through Global Entry with my new "trusted traveler" pass and the non-arrival of ALL our bags which had been off-loaded in UB for "purposes of weight and balance"—but, of course, it would be weeks before any of these bags were seen again and when they were delivered, it would be to each of the wrong destinations among Gettysburg, PA, Mayville, New York, Akron Ohio, Frederick Maryland and Derwood. But they have been "sorted out" as the Briticism would have it, and I could start planning for the multiple events of the fall, beginning with September before moving into an eventful October
September: return to daily runs and details of the retrofitted M2H MSU and its proposed launch via Calvin, WOOD-TV and the ACS Clinical Congress with rapid reversal of exhibit display fees for the ACS
To make up for having run not a single step while abroad, after having put in an ultramarathon length of mileage in a single week before departure, I resumed running with a vengeance in the Indian summer days of my return. I have realized that it is no longer true for me that I ought to be able to knock out a marathon performance on any given day, and should actually plan to train for one, and not plan too much exertion for a day or two afterwards. This lesson had likely been learned by many others a lot sooner than it is dawning on me. I had been reminded by those planning the first-ever Reception for the Ruby Anniversary of the MCM and the two remaining "ground pounders" who are left are followed closely by my series, so they had asked me to be sure to come to the celebration on the Friday night before the MCM. Now that I knew that everyone was looking out for me, I should make sure I did not take the fact of 26.2 miles less casually than any of those making the celebratory plans.
A nearly full time effort was put into the MSU and its retrofit and the rollout schedule from which it would depart from West Michigan with friends and media attention and then launch its inaugural missions from the ACS Clinical Congress to be held in Chicago. I had arranged the exhibit hall space and many of the details for its introduction to the ACS and to OGB (Operation Giving Back) and then received instructions to transfer $26,500 as a down payment on the Exhibit Hall of the McCormack Place fees for three days on display. In a rapid campaign to roll back these charges applicable only to "Commercial" accounts making money on the sale of products, I pulled out all of my connections at the ACS. Fortunately, as each of us age, the senior leadership are now all my peers and the immediate response was to rescind the charges on this humanitarian project benefiting the image of the ACS. The charges for multiple items of our expansion, including the purchase and retrofitting of the MSU and now its movements, display and transshipment across the Pacific and indefinite deployment has added urgency to the further development of M2H as an institution so that these capital charges do not cannibalize the operations of the missions which are our real intent, not just the showy construction of moving billboards that carry a logo. This is urgent now as multiple competing demands for just such an MSU as now has been completed with a total of six MORE MSU's deployed in S. America, one each in Francophone and Anglophone West Africa, and one now re-sited to Ethiopia from Kenya in Anglophone East Africa and the current one destined for Asia; Ghana alone requests five such units! I am not in the business of vehicle construction, maintenance and shipping and the administrative time and charges is threatening to detract from our real mission efforts—a subject of continuing conversation as M2H grows, quite possibly a good problem to have.
I met with alumni groups and recruited some new joiners for the next year's missions and packed up for the next stage of integrated travels to the mid-west, West and then the main event of the year in running—the MCM—all in October.
October: travels to Akron, Grand Rapids, Chicago and the ACS, Colorado and the Maroon Bells Elk Hunt, return to Illinois to send off the MSU to Long Beach, and the MCM Ruby Anniversary Running
I left Derwood driving the Titanium Escape now a year old, and went to Ohio, where the Mongolia photo albums could be seen by those who had participated in the missions. From Akron I drove to Calvin College to see and show the retrofitted OR's of the finely detailed MSU on campus where several future mission participants would see it and sign up for the coming Interim.
It was a cold and blustery pre-dawn meeting with the volunteers of the most recent missions came to join me and Terri DeBoer at the Grand Rapids Art Prize display of the MSU just outside the WOOD-TV studio. With multiple interviews with participants and me, including Terri's daughter Jackie Mulder, the West Michigan crowds coming to Art Prize could see the MSU as it was about to launch on its maiden voyage.
I drove my Ford as Larry and Dan Gerbens drove the MSU down to the McCormack Place where we were met with Dan Vryhof and we set up the ACS Exhibit in time for the opening ceremonies. This was the most poignant scene as the exhibit hall was closed for the official events of the ACS Convocation. With the help of some friendly security guards, I secured an electric cart which would drive Dolores Rodas as her two sons and daughter-in-law Fernanda and I walked to the rear of the Exhibit Hall as the lights were turned on for us. With the Rodas family flanking the rear doors of the unit, they were photographed on either side of the In Memoriam dedication to Dr. Edgar Rodas. This photograph was sent on Facebook by Fernanda to Ecuador and within an hour there were several hundred "likes" sent back. I left them for a q1uiet time and a few tears and we opened the unit for them to see the facilities within it. Edgar Rodas Jr asked for my help in M2H to replace the struggling mobile unit that has been going over nineteen years in Cuenca, as this one is going to Asia and the urgent demands are coming from Africa in multiple places.
At the ACS many fellows stopped in to register to be potential volunteers. I gave a presentation at the OGB session and invited others to come to see the first of several such MSU's being available for volunteer surgical opportunities. I was able to introduce Dan Vryhof and the Rodas family to Paul Farmer who was one of the keynote speakers at the Clinical Congress and he promised to stop by to see this potential resolution to the critical shortage of surgical skills in global public health, but his handlers diverted him before he could visit.
I attended the Board of Governors' Formal Black Tie Dinner with both Steve and Dan Vryhof who had done a great job in manning the MSU as Dan prepares to coordinate the second month of the Philippine missions in North Luzon as his Lazarus Foundation project. I visited the Daystar School and Palos Heights and then packed off to O'Hare Airport, leaving the tuxedo in the vehicle and removing the blaze orange and camo hunting equipment. Next stop—Denver, Colorado.
I took the Super Shuttle to Gene Moore's house where I picked up Tommy Thomas's Mercedes diesel SUV and filled it up by my usual one hour one sweep two cartful grocery shopping at Safeway where I had asked them to save citrus boxes for my packing. They were in the process of smashing the last of these, so I had to scavenge boxes from another source to load up the grub, and the store manager apologized for yelling at me for entering the back room in search of the promised boxes when she saw the size of the order and the ingredients. "Oh, I am SO sorry, Doctor. You must be feeding the homeless!" I replied, "Well, yes, after a fashion." "Let us help you further and bless you for what you are doing…" "OK."
At 3:00 AM Jonathon Aal came in to load the groceries and last year's frozen elk into his SUV and we drove off through Glenwood Canyon before it was even dawn, driving the high hazard of the road from Marble passing Beaver and Lizard Lakes to Crystal as the others were getting out of their sleeping bags and saddling the horses which we would be loading the camp gear and horse feed. Never in over two decades have we had such glorious golden aspen foliage surrounding us. We hiked up to Lead King Basin leading the packed horses to regroup and then on to cross the North Branch of the Crystal River and climb through dark timber in time to set up the big wall tent even before sunset. We were now ready in our eleven thousand feet elevation elk camp for opening day.
I saw no elk. I was drunk on the colorful aspen and spectacular vistas, even if the weather was too good for us and poor for moving elk. One of us saw one bull elk, a six point, which fell after multiple hits. What was seven more startling in return to camp to start the process of packing out the elk with horses was that on our horse picket line was a big brown horse, every bit as dead as the elk for causes unknown. This made for a shuffle in getting the venison down the mountain to where a call could be made for a replacement horse which would be needed to pack out the camp when we were finished. We ate well, hunted daily, saw no other evidence of elk and decided to pull camp a day early. The trek out was every bit as spectacular as the climb in.
On return to Vail for our traditional pasta dinner and re-entry celebration of our first shower at Reg and Sue's we swapped stories and gear and made plans that include a Franciose mission to Mongolia, a rendezvous next October in Derwood as the ACS will meet in DC, and a rejoicing that ailing septuagenarians are still getting up into the glories of the high country, one of them on a nucleotide inhibitor clinical trial for CLL, one of them after cervical CNS impingement stabilization and one of them following a first anniversary release from a month of ICU ventilation as a complication of cerebral malaria coma. I hope for many more hunts and even a few long runs.
We did not wait long for that, as we went out for a twelve mile run around Cheesman Park in Denver as Gene Alces, (the chocolate lab "moose") and I put in a good run before Bo Henry carried me over to Denver Airport with the contagion passed along—he is now going to extend his running to train for the LA Marathon with is son next spring, for which I had sent him the LA Marathon shirts.
Another good hunt; another good run. Let them keep coming! As they will, as I am going through four seasons in four states, four licenses for four species from this hunt forward this fall. The same foursome might be said for the states and runs, as you will be able to follow shortly.
I flew back to Chicago, where the MSU had been brought to the Palos Heights CRC Parking Lot as a further demo to a group to see it off on its maiden voyage, after returning from Holland for some further tweaking and repairs to guard the generator fuel tank and the roof mounted A/C unit. Steve and I watched as it was loaded on a very large flatbed truck to be hauled cross country to Long Beach before it was loaded on Pacific Highway, a cargo ship heading across the earth's largest ocean to arrive in Manila in the first week of December.
I returned by way of Uniontown Ohio to see the high school record setting Nathan Moore cross country race as his father Hudson and uncle Joseph Wade cheered him on. Return to Derwood was in time to begin the first of eight episodes of leaf clearing, a major fall project that should not come as any surprise to a hermit under the canopy of the woods.
Oh, and what happened next? Oh, that! I thought you might have guessed! The Fortieth Running of the MCM was kicked off by the Ruby Anniversary Reception. I seemed to be the most senior of the runners present as Al Richmond, my ground pounder friend did not attend although he did run—about four miles of it with me through Arlington—yet at the reception Race Director Rick Nealis recognized me and a TV interview for future posterity was requested. As the MCM was my First, not just marathon, but any race, and is the one I have repeated most often, I gave it my endorsement as everyone's "favorite first marathon." Rick was endlessly retelling the story of how he got bib number 40 for Oprah Winfrey for her to run in celebration of her 40th birthday. I met several veteran runners who wanted to run with me later and we kept email addresses for future training runs. I picked up my packet and went home to the glories of autumn Derwood in Indian summer. The Derwood deer came out to pose against the dazzling background as I had my own private pasta loading and packed out pre-dawn to park at GWU and Metro over to the MCRRC Hospitality Suite.
It was a good day, a good race and I am happy just to have had a good run. I beat the bridge with a careful margin to spare, and was touched ("for inspiration and luck!") by a number of runners who saw my seventh five-year-patch as I was cranking along on what must be number 38. If I can get to my eighth patch that might be my swan song, but this is not that year!
I watched the flyover of the Marines Ospreys and set out at the howitzer's thunder and just ran my own race. Even the long and lonely Hayne's Point was not discouraging as runners kept asking me to pose with them for selfies, and I could see the long line of posters of the many young men and women along the flag draped Ohio Drive of those who never got any older before their distant war was over. I ran determinedly over the fourteenth street bridge despite the majority of walkers and plodded through Alexandria to kick up Mount Suribachi to collect the medal, pose at Iwo Jima, and saunter over in the warm autumn sunshine to get my only-ever massage.
I drove back to Derwood and hung the medal on the rack, and started preparing for the San Antonio R'n R run with Michael. Life is good, and it has been better for me than many of my peers or younger colleagues. I am grateful.
November: As I prepare for a second state second species hunt with my son Donald, the startling news is sent back through Michael—Donald has had a thromboembolic stroke from his failing aortic valve the day before he would join me in Georgia hog hunting; visit Donald, Pittsburgh Film Festival, PA Camp Black Bear, Thanksgiving in Delaware and New York visit with Mohammed and Miss New York Iman Oubou.
I had packed up after talking with Donald and he and I would rendezvous at Abbeville Georgia. I got a call from Michael who said Donald had got up and fixed breakfast for the kids to get them ready for school and when Kathy called to him he did not answer, because he could not. He had suffered a thromboembolic stroke right in Broca's area of the brain's speech control center. I took off for Gainesville and visited him and family as he was in good spirits and already planning his homework in speech therapy. He knew he was on borrowed time since they had estimated that his biologic (bovine) valve might need to be replaced in five years and he had gone ten. He had recently developed some shortness of breath indicating that the parabasilar leak had increased. So, now it was time to get the re-replacement he had known would be a nearly inevitable risk, but he had had a decade of function without anticoagulation and even ran a couple of marathons with his father both in Gainesville and the MCM in DC. He had hoped it might be soon that the re-operation could take place and so did I, since at any later time than Boxing Day takeoff, his father would have to be on the far side of the globe.
But with the risk of a brain bleed on anticoagulation following a fresh infarct, they moved the date to January 4, 2016. The times have changed and a nearly ideal prosthetic mechanical valve is now available, the On-X Valve which is pyrolytic carbon and still needs anticoagulation, but it is likely that he can be weaned off Coumadin and onto Plavix and aspirin, if all goes well. As a re-do, he will have a resection of his ascending aorta with a Gore-Tex prosthesis into which the On-X is connected as the excision of the Toronto valve and re-sizing of the annulus is estimated and the On-X is sewed into position to maximize flow to the coronary ostia. But this should be as permanent a valve as can be envisioned and he would not likely need a re-operation if this one functions as it is prepared to do. I watched the videos for both patient information and for professional implantation technique, and I am impressed that he has come along at the right time for this procedure which was so much scarier when I was part of the cardiac surgical team. God bless you, Donald, as already has happened for each of us.
So, Donald missed the hog hunt. He is on his way now toward a new aortic valve replacement. I missed Donald in the hog hunt. I asked if we could rain check this one and Bubba agreed at Addison's Wild Boar Hunt.
I went to Pittsburgh for the We Are the Ones shown at the Three Rivers Film Festival and book signing. I went to Camp Black Bear for the Third Hunt in the Third State for the Third Species. I was the only one to see a bear, and it was a big one, a 419-pound boar on Peter Mountain. It was also quite dead, having been shot by a young fellow whose father had talked him into going bear hunting and told him there were big bears present up on the Roundtop Hill behind our Camp Black Bear. They had brought a tractor with a front loader to retrieve the heavy bear and I helped them load it for packing out congratulating them. Camp Black Bear looks very good. Dave Buckner would have appreciated it.
The fourth season and species and state began on Thanksgiving Day in Delaware as I joined the Schaefers in the traditional feast that began with the frying of seven turkeys on Thanksgiving morning. As the last of the birds was dunked into the hot oil, I realized that it was balmy beautiful and took off on a shorts and tee shirt six mile run to return in time to see the final turkey hauled out brown and beautiful as centerpiece to dinner.
We went out to Longfield Farm for Opening Day of MD deer season but saw no deer. What we did see, and even photographed, were the magnificent bald eagles flying over Bill Webster's farm.
I had to return after opening day to fly to New York to meet with Steve Vryhof from Chicago and Bill Neal from Prague to meet with Mohammed el Emadi, from Doha, Qatar, another of our ELDP classmates, in further promotion of M2H. I also had phoned Iman Oubou, veteran of missions with me in South Sudan, Ecuador and Morocco to which she was leaving for a magazine cover shoot later that night. I knew she had left Colorado and lived in New York and was intending to run for the Miss New York title. She did, and she won. She is also interested in participating in our M2H Board meetings and acting as spokesperson in the important use of the Arabic, French, Spanish and Berber languages she speaks, as she is also running a fashion web and skin care products line based in the Argon Oil exclusive product of Morocco, from which she came from Agadir to grow up in Colorado. Welcome Iman, for M2H, now Miss New York!
December: The MSU arrives in the Philippines, the last running race of the year, the last hunt of the year, visit with Michael, Judy and the twins in San Antonio, final packing up and Christmas celebration, with Boxing Day pre-dawn launch of the long Circumnavigation 2016 through Asia and Africa and a New Year as Donald begins 2016 with a newly repaired heart
The MSU is in Manila. I have just sent the licenses and tax identification numbers by overnight express to get the MSU out of customs and our forthcoming med/surg supplies already packed in twenty-eight M2H bags for the fourteen of us checking them in as we are launching on Boxing Day.
I had a wonderful visit in San Antonio. We biked along Leon Creek Trail amid the big bucks that I see usually only at Derwood and in San Antonio rather than while deer hunting in Maryland, although a good buck did appear briefly before me through the woods in Frederick County, and his is now in freezer wrap. The whole family joined in as Michael and I picked up our R'n R marathon packets at the Alamodome. We pasta loaded at home as both Devin and Jordan completed their "Gifted and Talented" advanced program homework for Marshall High School in Human Geography for which their grandfather has forwarded some extra credit project materials to each of them.
It was cold and dark as Michael and I got to the starting line, and each of us were reluctant to take off our warm-up clothes to check in, but we finally did so and shivered in the starting corrals at the 41* F start—but it was 74* F at the end, from too cold to too warm, so it must have been ideal during the race. We saw Judy and the boys along the course on bicycles at ten miles, beyond Trinity University campus which we run through on their hills. My goal was to simply run the race to finish it and possibly come in at about twice Michael's finish time—which was about right. The boys enjoyed the finish line festivities with the headliner R'n R bands and the goodies I had scavenged in the finisher chutes.
They went on home to see all their carefully followed NFL players on Red Zone TV to see how close they are arriving at their fantasy football scorecards. I went with Devin to the Sports Medicine clinic to see his progress on the clavicle fracture that had ended his winning football season, as it seemed to have done for Toni Romo of the Cowboys he follows. I also marked a milestone in Devin's career as a model or politician, as I accompanied him to the orthodontist for the first application of his new braces, an experience now shared with brother Jordan who had started six months before. I recall the aphorism that in the "nurture" part of the "nature", all that you can give to your kids is "lots of love and straight teeth." The twins are getting a superb dose of both.
I was told that I am the keynote speaker for the American Kidney Foundation and its celebration of the longest African American recipient, George Franklin, whom I transplanted, along with a young woman dialysis unit mate of his Jerry Coleman, over forty years ago. I stood between them at their marriage. The date of this celebration was moved to March 3, when I will be in Ghana, still on my circumnavigation missions. So, I am going to a studio in Towson MD just before Christmas Eve and videotaping my presentation for this celebration –a look back through the long view of the binoculars at what I did in starting up transplantation at GWUMC and in DC.
These are all gifts to help us in celebrating the season. A kidney, or a unit of blood, the gift of life passed along. A Mobile Surgical Unit that can be used to operate, to teach and train and to enhance a whole community. A score of volunteers who can donate their time and care and find out how much are the returns on this gift in the transformation in their own lives. A gift of many more years of healthy heart function when an impaired valve is replaced, time to be shared with family and friends. A loving relationship to be shared and developed each new day with whomever we can reach out and touch. Love extended through children and on into following generations and to others not even related and may even be unknown.
All of these gifts reflect the supreme Gift this Christmas season. May you each be so gifted, and inspired to pass these gifts along, and keep on giving forever.
Happy Christmas 2015!
GWG