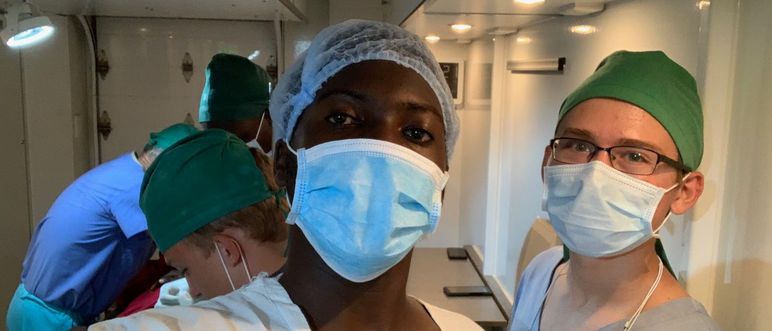 2019 Mission Volunteer: Creating Positive Change in Peoples' Lives (Jordan Geelhoed)
I visited Africa in the summer of 2019 from June 12 to June 27. I had been on a service trip with Mission to Heal a couple of years ago where I went to Ecuador with my brother and my grandpa (Dr. Glenn), and I really loved that trip and thought I learned a lot and had a lot of fun. So, when the opportunity arose to attend another similar service trip to Africa this year, I was all over that. Plus, our grandpa had always wanted to take my brother and me to Africa since we were little, and this was a great chance to accomplish that.
We stayed in Africa for 15 days. Three of them were in Kenya, 10 of them in Uganda, plus 2 travel days flying there and back. While we were in Uganda, we visited the towns of Entebbe, Jinja, Kampala, and Lira. We also explored Lake Victoria and Murchison Falls National Park and did our service work in Northern Uganda, along the border of South Sudan.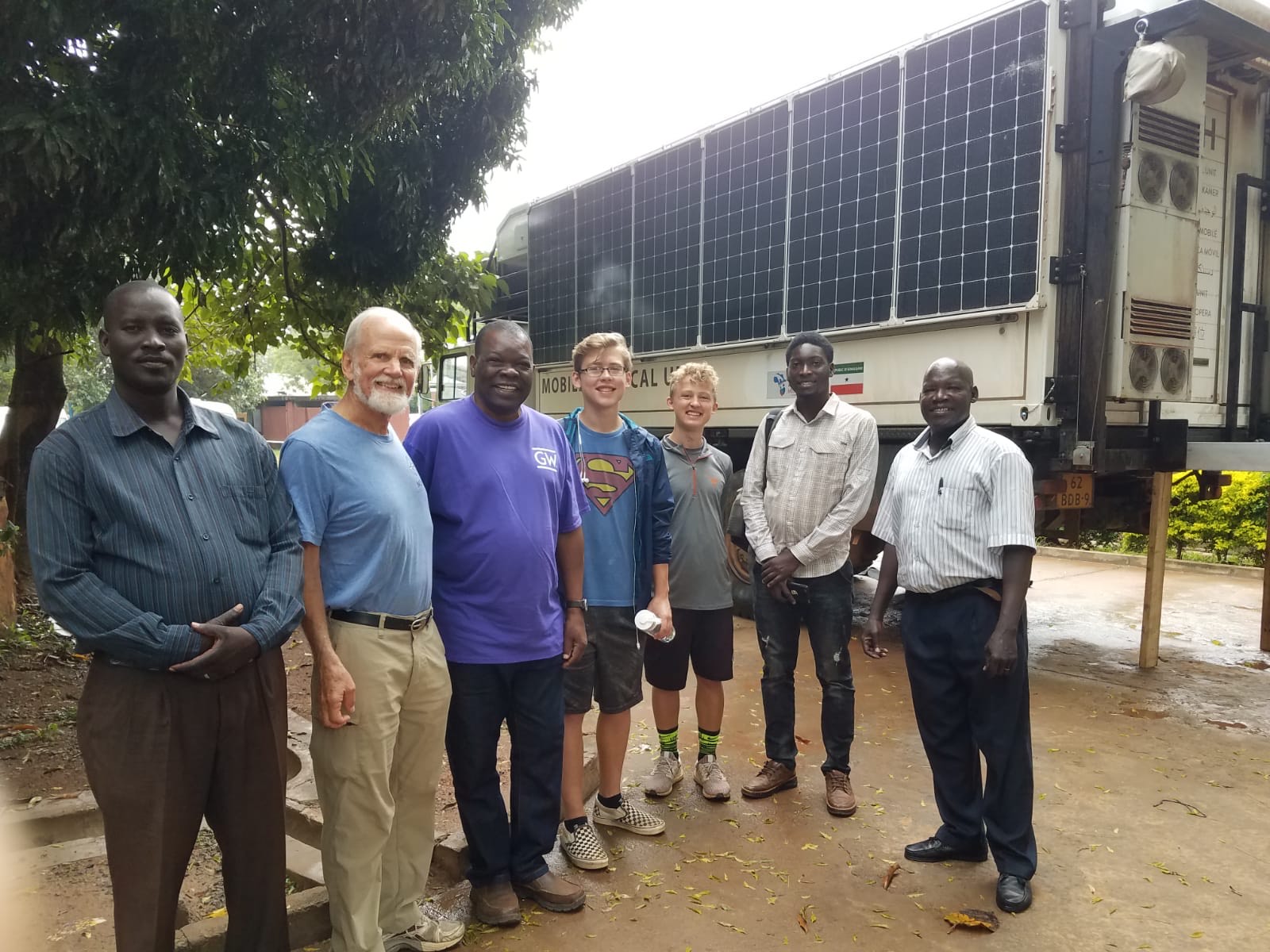 It was an insane experience.
That was the first time I'd ever been to Africa, and I really had no idea what to expect from the trip, outside of the information I was given by Grandpa Glenn. So, to be able to experience a place like Africa and its people firsthand like that was awesome. It was entirely different from American culture, and being completely immersed in a whole new culture was jarring, but ultimately fun and rewarding. The people, the activities, the food, and the scenery—all of that stuff was just amazing!
There were quite a few cultural differences I noticed, the biggest difference being the food. It was very different from typical American food, but it was good for me to experience that new style of cuisine. It was all delicious, too. I also noticed a difference in the music that people played. Some places played some American pop music, but most of the music I heard was some very interesting African-type songs. I also noticed there was a lot of courtesy and respect among people, too, even between random strangers. Maybe it was because we were tourists and we were there to help, but everyone we met was incredibly nice to us, even if they didn't need to be.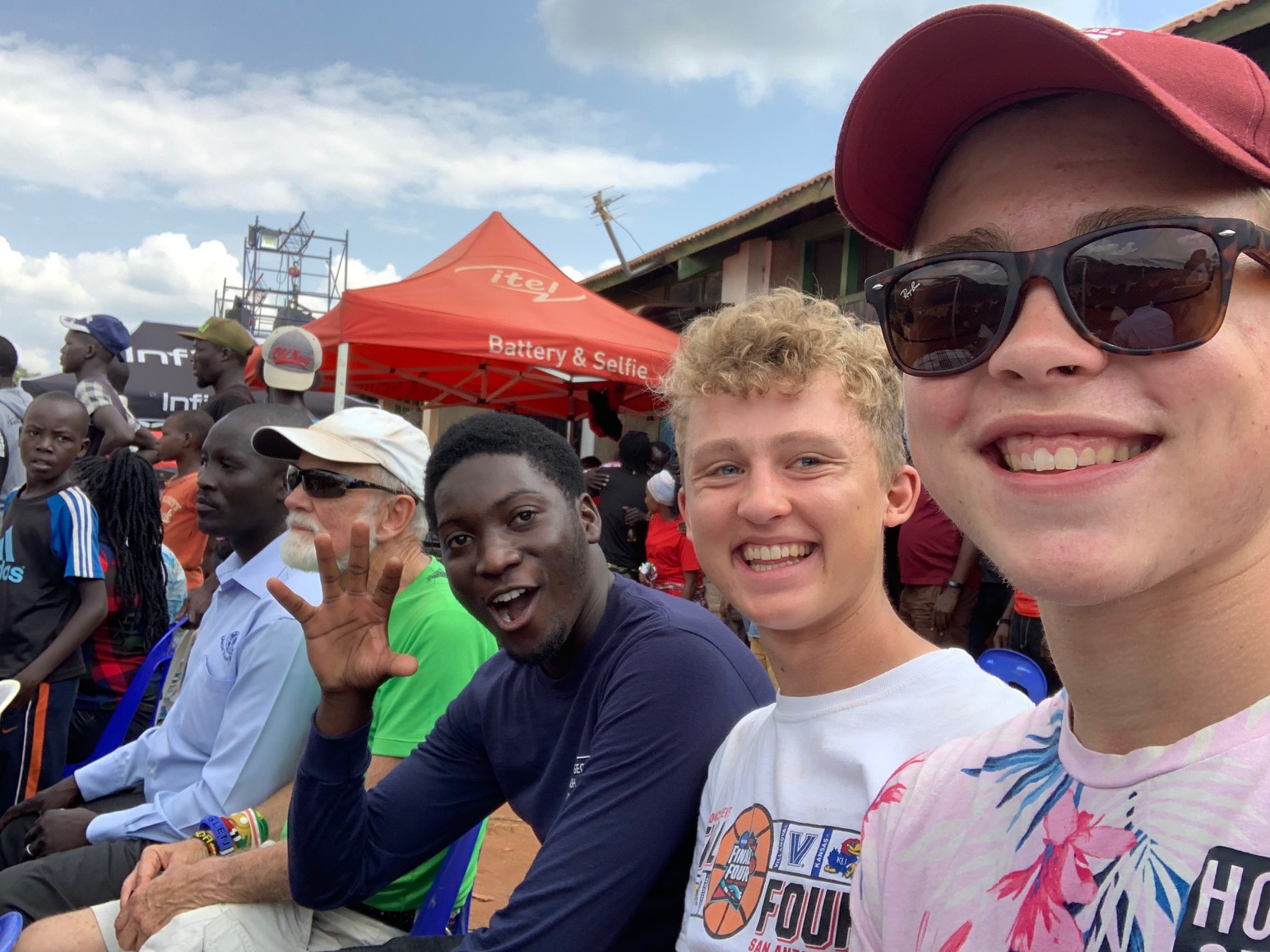 The people might have been my favorite part of the whole trip! We had so many people helping us along our journey that it's impossible to comment on all of them, but both of our drivers in Kenya and Uganda, in particular, were always extremely kind, helpful, knowledgeable, and friendly. Oh, and everyone working for Humane Africa Mission was unbelievably kind and helpful. They really made the whole service mission a much better experience.
While I'm not super interested in pursuing surgery or the medical field, it was still a very enriching experience to be able to observe operations firsthand. I think that I was able to learn a lot and gain some great life experience, and it was very rewarding to see all these people entering into the OR sick and in pain, and being able to see them exit with their ailments cured. It felt good to have created a positive change in those people's lives, even if I was only the one assisting the doctors or playing around with the kids while their parents were being treated.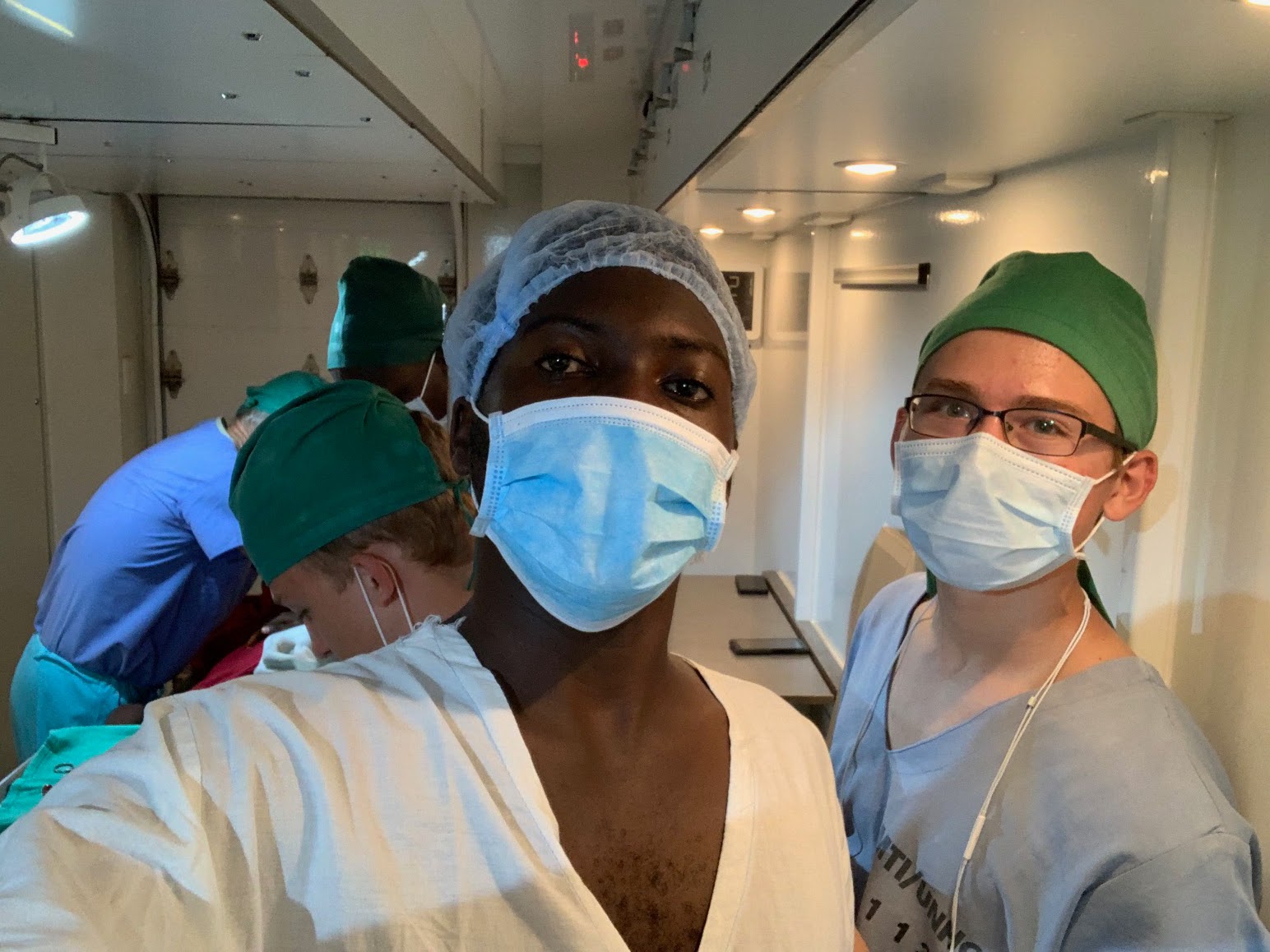 I think that the most memorable experience working with M2H was the night before we departed for our service trip, where Felix, head of Humane Africa Mission, his wife, and his son Dan, invited me, my brother, and my grandpa to their house to eat dinner and chat. We had some great food prepared for us, and we talked and laughed for a long while. I had a great time.
The mission work taught me a whole bunch of things. Being an assistant to Dr. Glenn and some others, I was taught how to properly handle medical tools and scrub up after surgery, so that's great. But in a more theoretical sense, I really think it taught me gratitude. These people that we helped live in extreme poverty in poor conditions, with very little access to medical care or comfortable living. I think that the people living here in America tend to take that for granted, and I don't want to do that when there are so many people on the other side of the world who would give everything to have the life I have here.
I would definitely be interested in returning to do another mission trip. Right now I'm in the middle of college, so maybe not in the too-near future. It might have to wait until I'm out of school, because I find myself pretty busy these days. I'd want to return there again, though, because I would really like to experience that culture again and create positive change in those people's lives.
Looking at what Mission To Heal does close-up on a service trip like this was really awe-inspiring. They take what they are doing seriously, and the meticulous details in the trucks and the plans, the close relationships with their partners, and the kindness between them and their patients, and so much more little things that they do clearly show that. I'm honored to have played a small part in their campaign to bring medical care to the "furthest people first," as Grandpa Glenn loves to say. They really do want to make the world a better place, and I was honored to be a part of that this summer.
Want to be a part Mission to Heal's medical legacy? Apply to volunteer with us here.